Do you want to create an invoice for your Duplicator Pro purchase or renewal payment? We've simplified the process for you, providing all the necessary details.
In this guide, we will demonstrate how to generate an invoice for your Duplicator Pro purchases.
---
To begin, please log in to your Duplicator Pro account.
After logging in, click on the Billing tab to view a list of all your previous payments. Next, click on the Generate Invoice link next to the license that you'd like to generate an invoice for.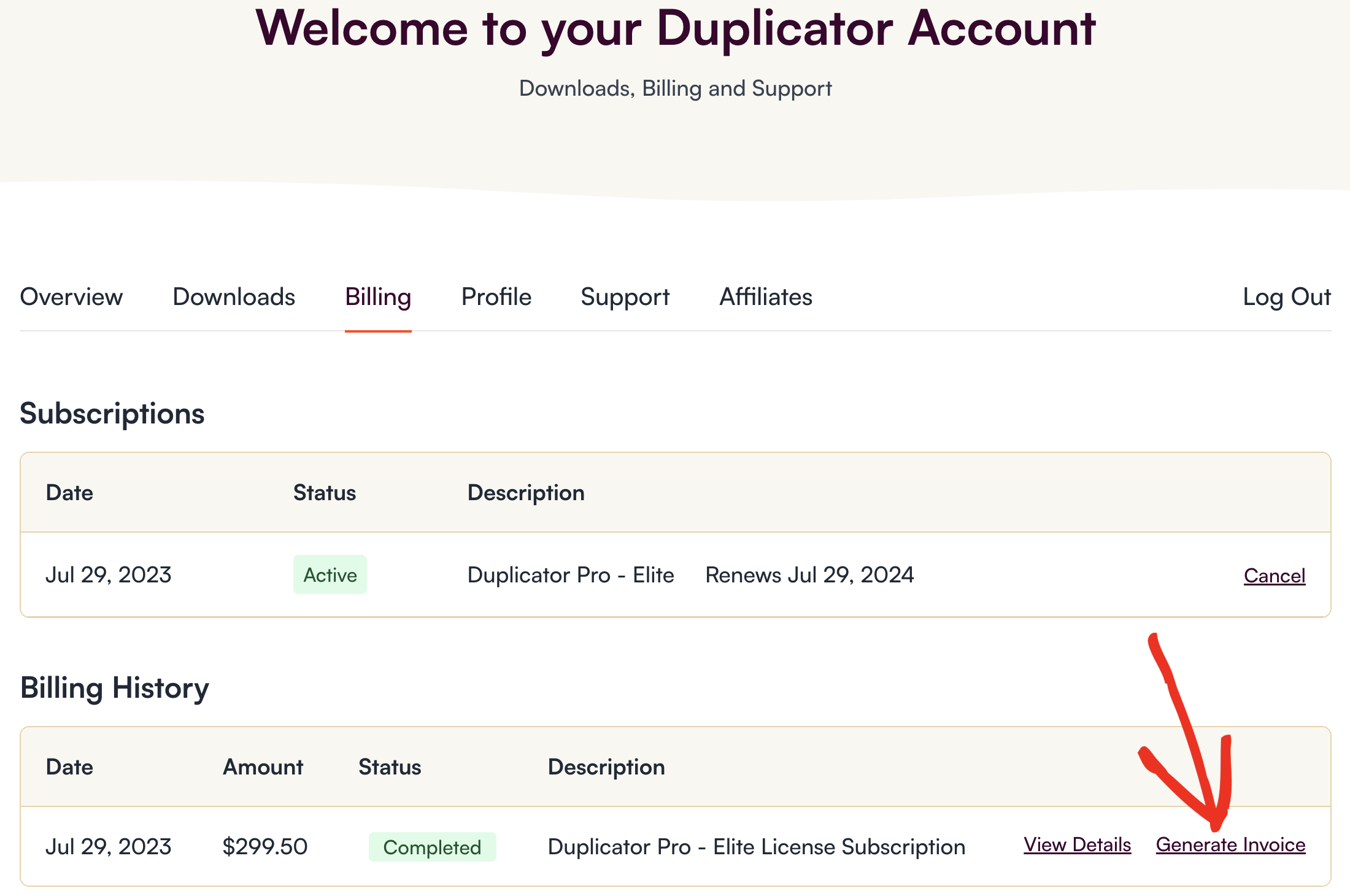 This link will open a modal where you can enter the information you want to include in the invoice. You can fill in the following available details:
Billing Name
Billing Address (2 lines)
City
Zip / Postal Code
Country
County / State
Phone
Tax / VAT Number
Custom Notes
After filling out these fields, click the Save Billing Details & Generate Invoice button to create your invoice.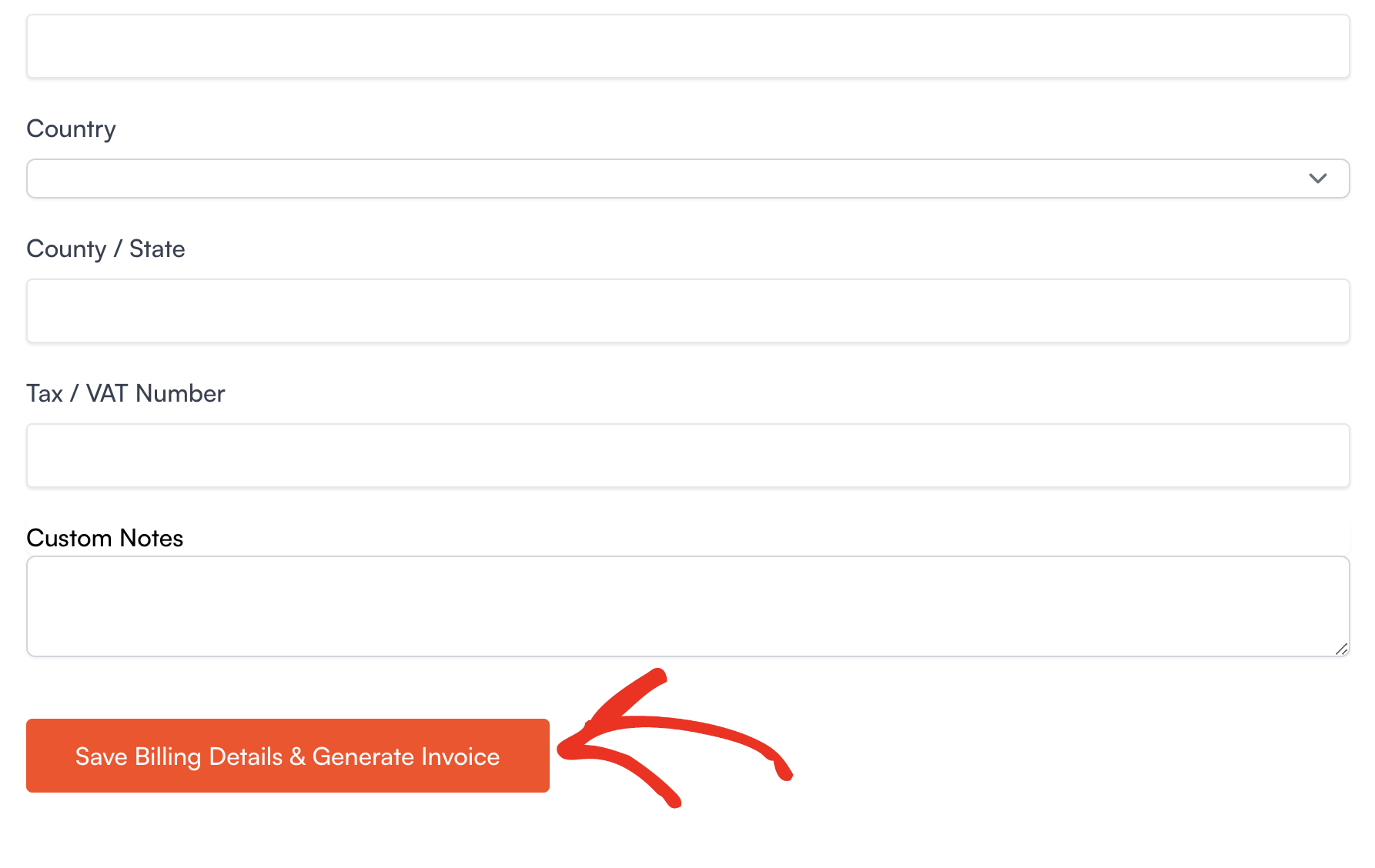 That's it! You can now create an invoice for Duplicator Pro whenever you require one.