Are you looking to get a refund for Duplicator? If our plugin doesn't meet your site's requirements, we're here to assist you in handling your account correctly.
This tutorial will outline who qualifies for a Duplicator refund and guide you on how to make a refund request.
Checking Your Eligibility for a Refund
Duplicator proudly provides a 100% No-Risk Double-Guarantee. If you try Duplicator and find within the initial 14 days that it doesn't suit your needs, we will offer you a complete refund.
Once this period is up, you can't get a refund, but you can still cancel your subscription.
Requesting a Refund
To receive a refund within the 14-day no-risk window, please visit our Duplicator Support page.  In this form, set the topic to My Account.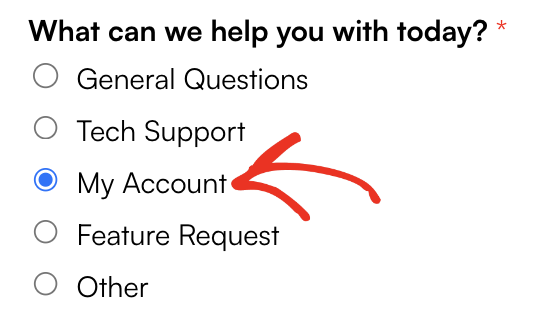 Then, in the Message section, please describe the nature of your request and submit the form.
Our team will promptly respond to keep you informed about the status of your refund.
That's all you need to do to request a refund for your Duplicator License.
If you have any other questions about your subscription, please reach out to our support team, and we'll be more than happy to assist you!