Looking to ensure the safety of your website? Duplicator Pro allows you to create backups that you can quickly restore if your website crashes or gets corrupted. This ensures the protection of your website's data and configurations, minimizing downtime and enabling hassle-free restoration. With scheduled backups and secure off-site storage options, you can seamlessly clone or migrate your site to new domains or hosts.
Duplicator Pro creates an archive.zip or .daf file containing all your WordPress files and database, along with an installer.php file containing the necessary WordPress files. Combining these components enables you to efficiently redeploy archived content and restore your website to its original state.
---
How to Create a Package – Quick Steps
---
Before getting started, make sure you've installed and activated the Duplicator/ Pro plugin on your site.
Creating a Backup
To begin, you'll need to be logged into your WordPress admin area. Next, click on Duplicator in the admin sidebar to go to the Duplicator Lite/ Pro » Packages.

Then, to create a new package, click on the Create New button to get started.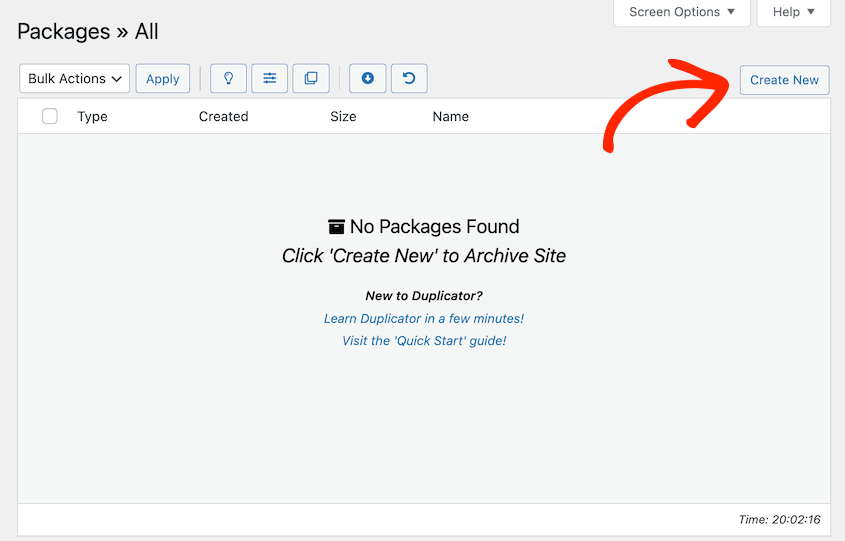 In the Setup page, enter a Name for your package and set the Storage location as Default.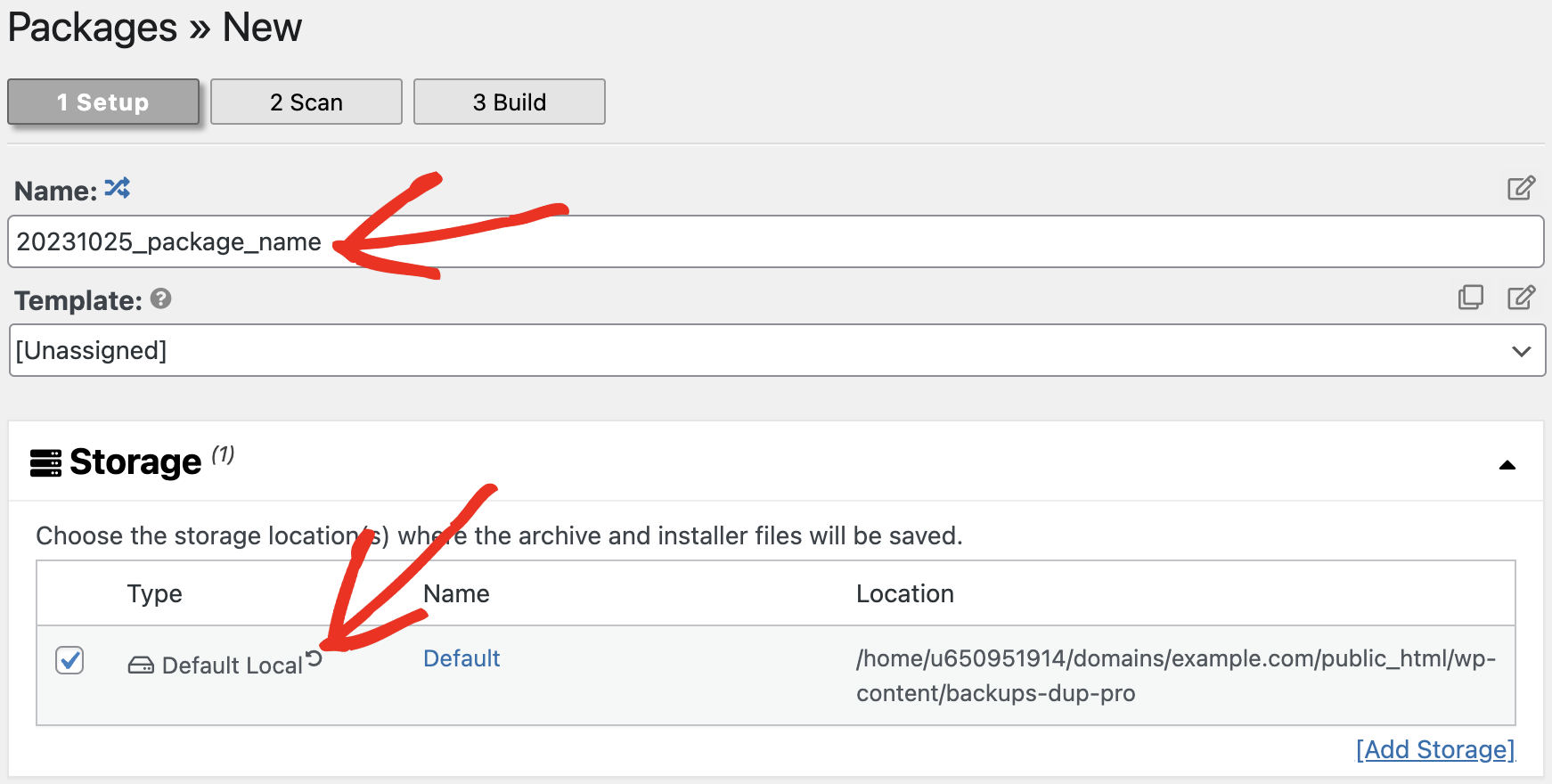 Navigate to the bottom of the page and click on Next. This will initiate the scan and validate the results. After the scan is completed, proceed by clicking on Build.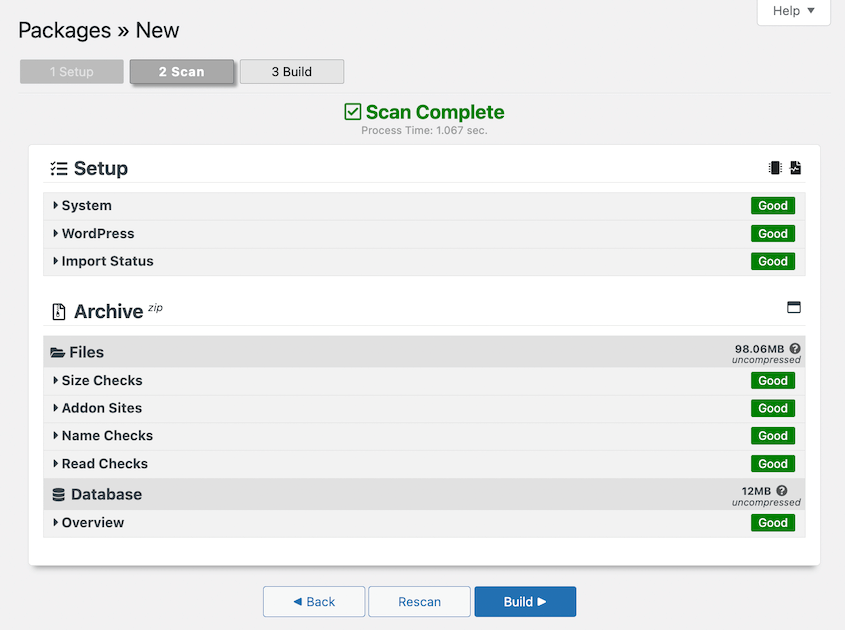 Filtering Directories and Files
When making a backup, you can choose which folders and files you want to include. This helps make the backup file smaller and easier to manage. Just check the Filters box, then select the folders, files, and types of files you want to include in the backup.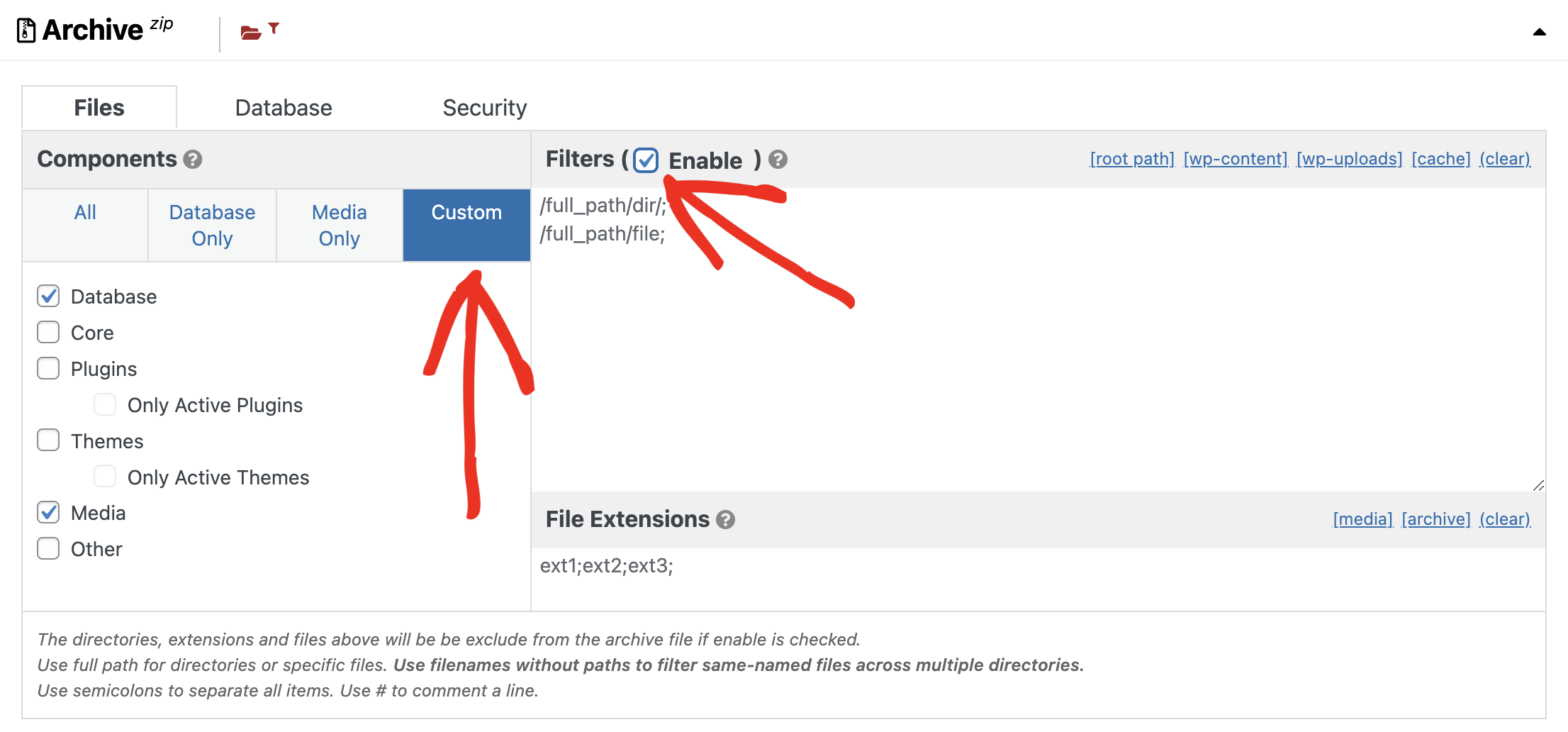 Restoring the Backup
Normally, all the files in your main WordPress folder and a copy of your database are saved automatically. But you can change this. You can pick specific folders, files, and database parts when you create the backup.
When you want to Restore your backup, you can do it easily using either the Import Install or Classic Install methods.