Are you aiming to restore a backup from your existing packages? Here are a few simple steps to help you accomplish this.
Restore a Backup
To get started, go to Duplicator Pro » Packages. You'll notice a Restore button next to each package, as illustrated below:

Select the Restore button for the package you wish to apply to your site. This will initiate the process and the launcher will be displayed.
Launch Restore Backup Installer
This will initiate the installer – Step 1, presenting the Overview (Installation and Archive) information along with validation status. Proceed by accepting the terms and notices, then click on the Restore Backup button.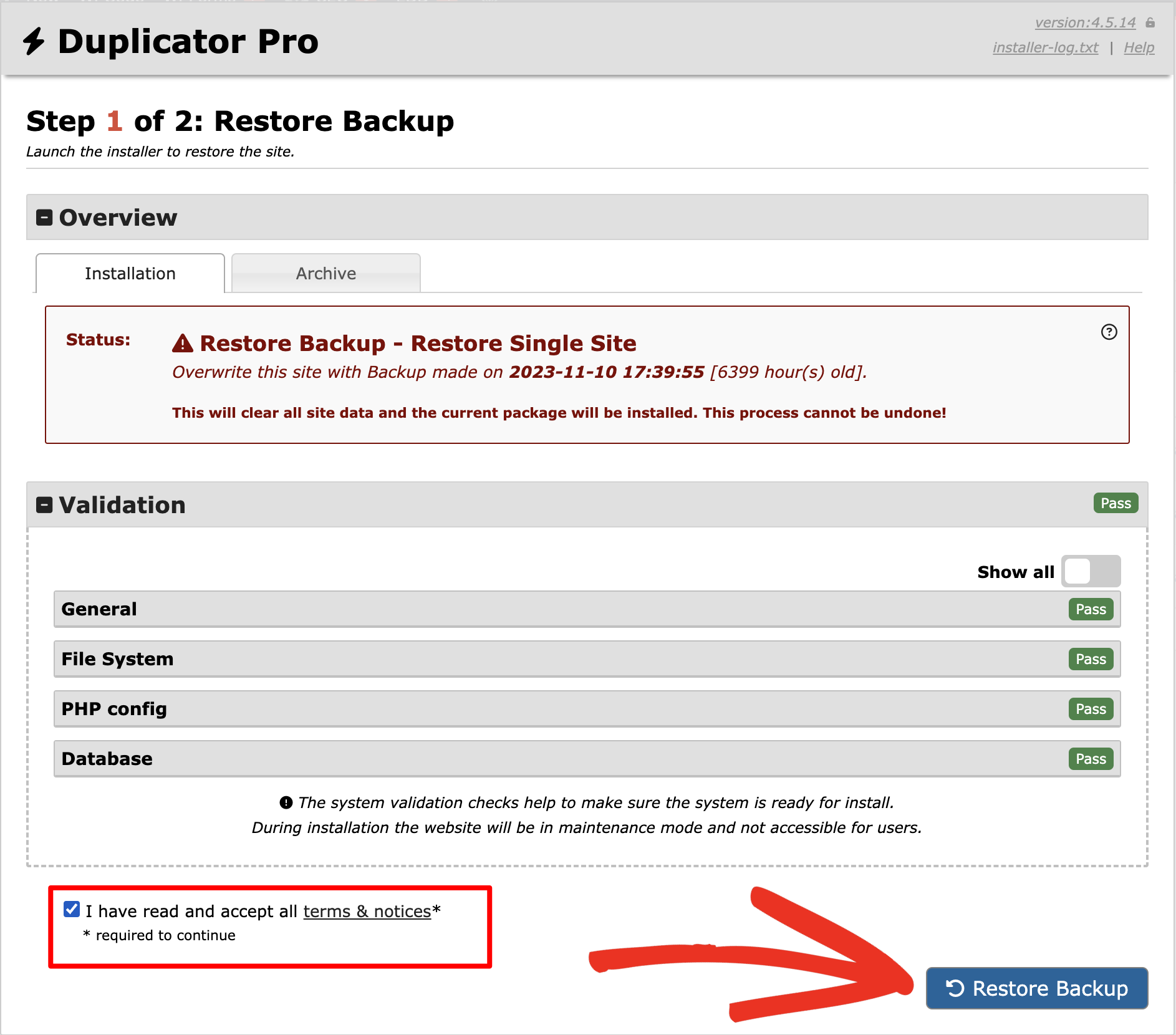 A confirmation popup will appear, showing the Site and Database settings information, before proceeding with the installer. Click on OK to proceed.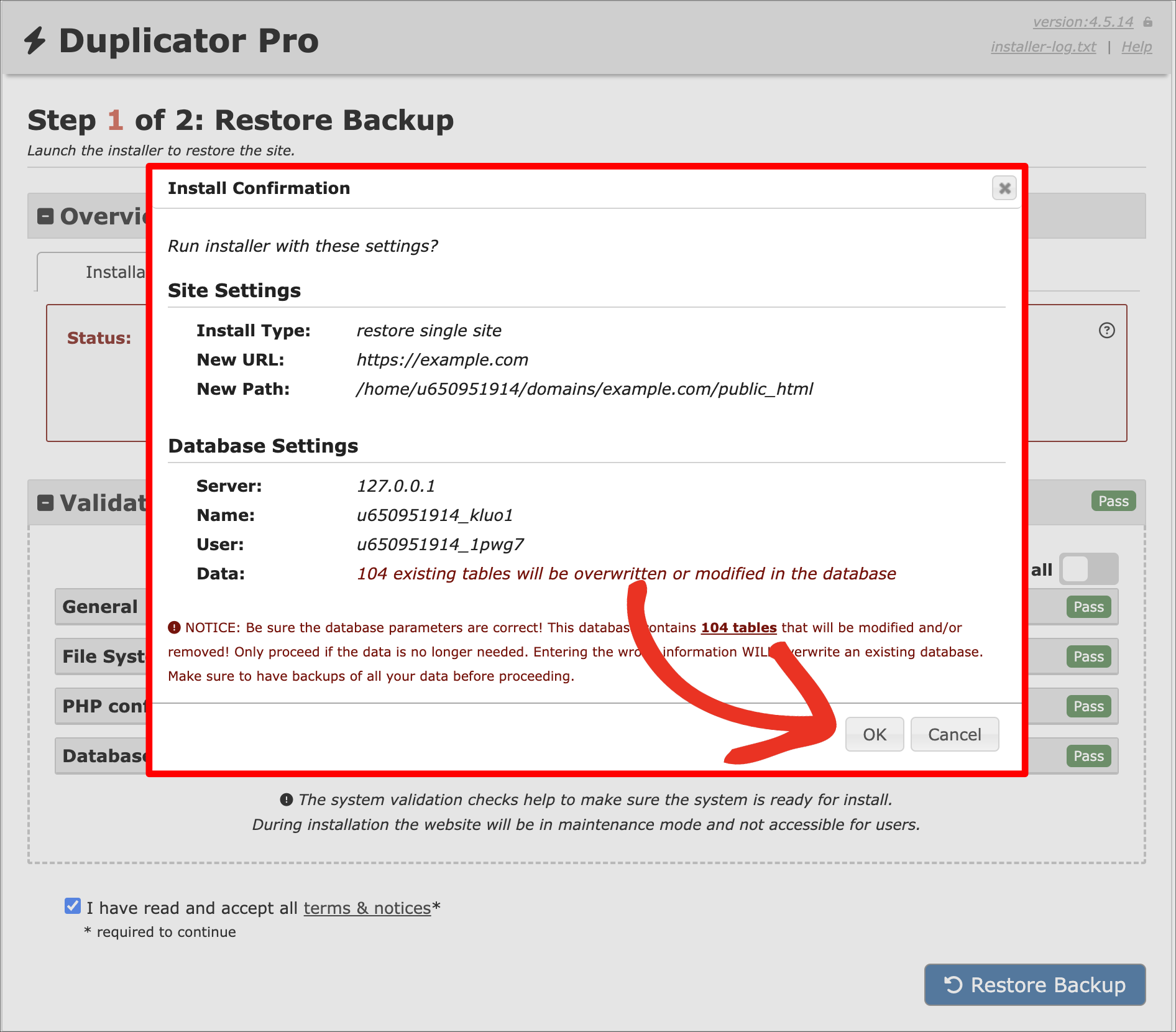 The installer will start extracting archive files. This can take several minutes depending upon the size of the backup: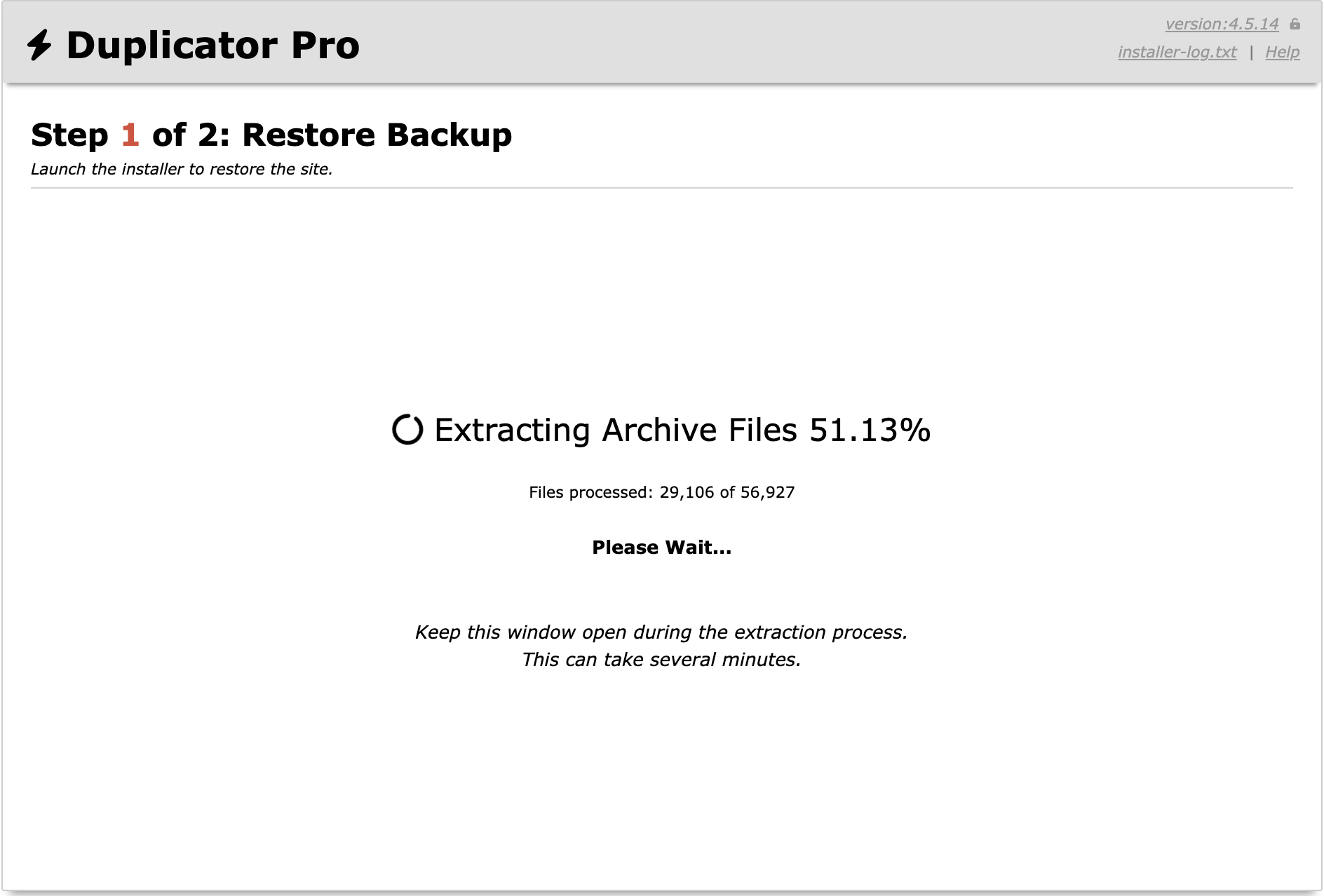 Recovery Process will take a few minutes to revert to your backup. When it's finished, you can see reports about the uploaded files in Step 2: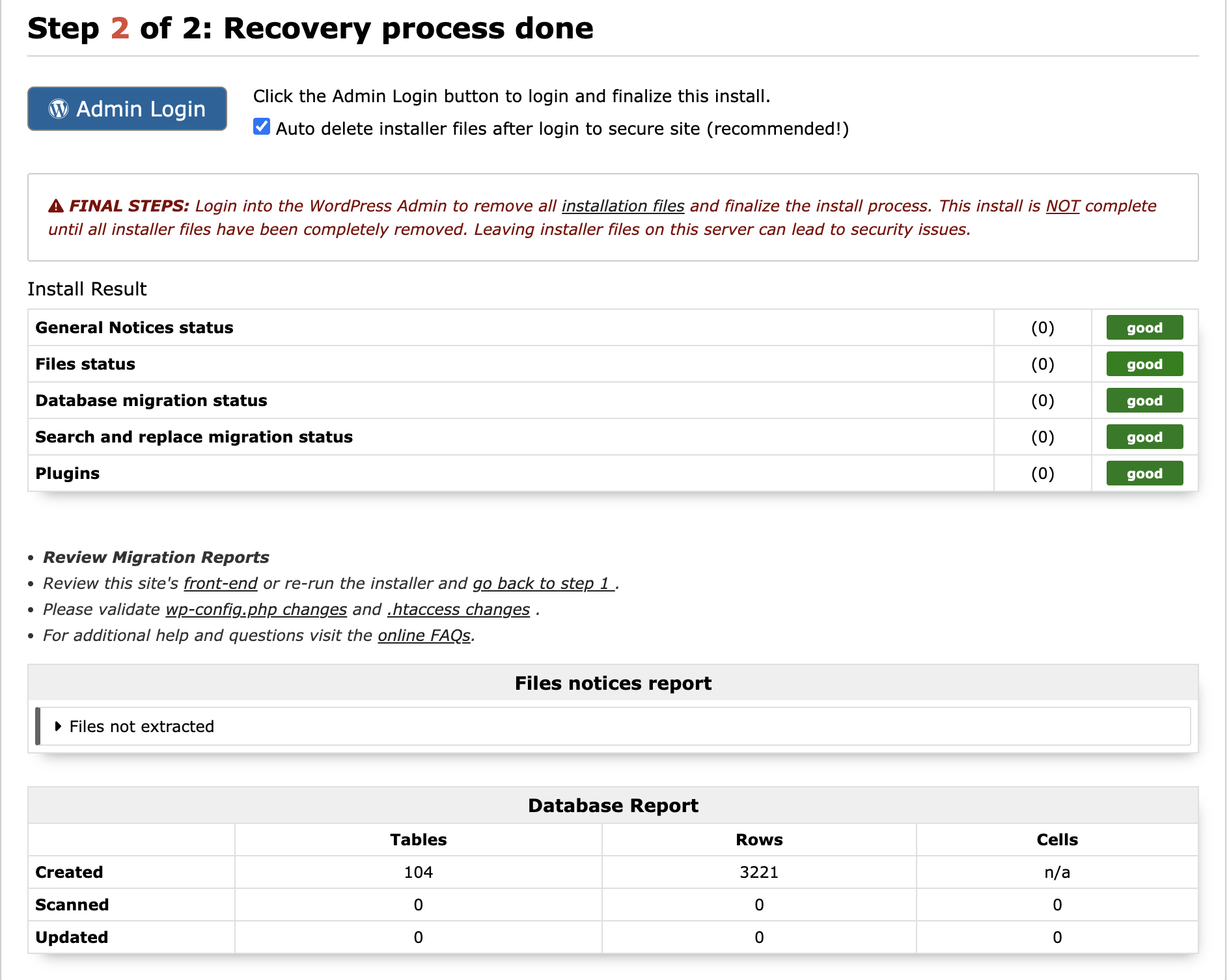 This way, you've successfully restored your backup.