Do you have a WordPress website and want to replace it with a Duplicator Pro backup effortlessly? You can do this using the Import Install mode in Duplicator Pro. You can either drag and drop a file or use a URL for this process.
This easy method lets you replace your existing WordPress site without needing FTP or manual database setup. Simply drag the backup file from your computer to your WordPress site to initiate the replacement. Additionally, you can use the archive URL for import, enabling you to retrieve backups from a remote location.
Import Backup using a File
Here, we'll show you how to import a backup from one site to another. Imagine Site A as the source and Site B as the destination.
Begin with creating a backup from the Source site. Navigate to Duplicator Pro » Packages » Create New.
Now, download the Archive from Duplicator Pro » Packages » Download the [archive.zip] or [archive.daf] to your computer: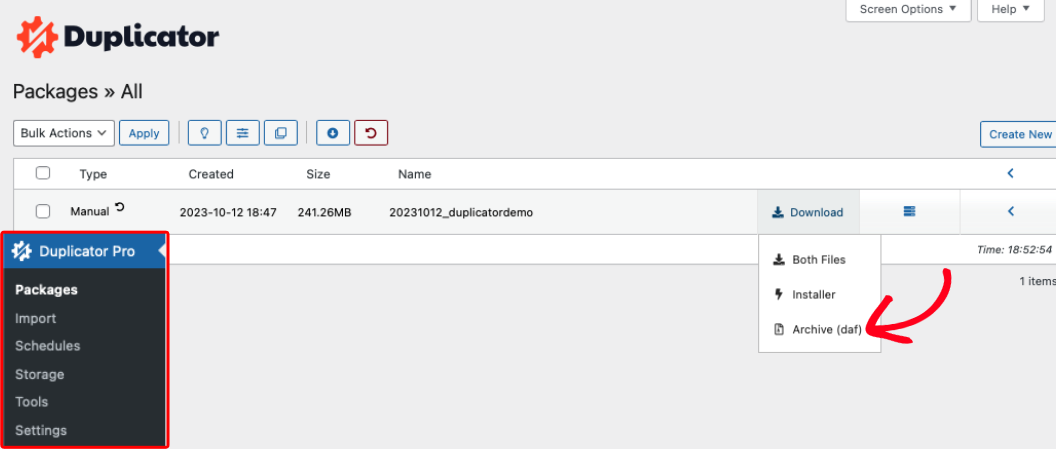 Make sure you have the licensed version of the Duplicator Pro plugin installed on your Destination site. To import the backup, go to Duplicator Pro » Import, and Select File or Drag & Drop the downloaded [archive.daf] or [archive.zip] file from your computer: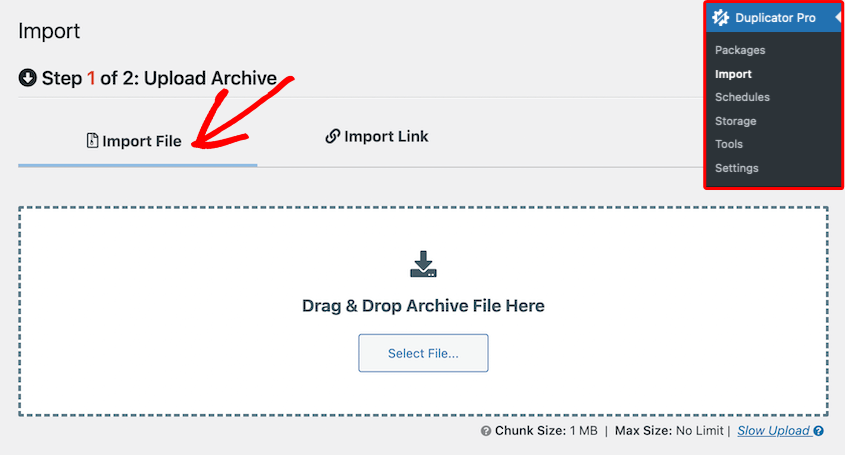 Please be sure to set a Recovery Point to revert your website to the previous version in case anything goes wrong during the migration process.
For detailed instructions, please see How to Migrate a WordPress Site using Drag and Drop with Duplicator Pro
Import Backup using a Link
Similarly, you can import your backup using the Link. Go to your Destination site, Duplicator Pro » Import and click on Import Link tab: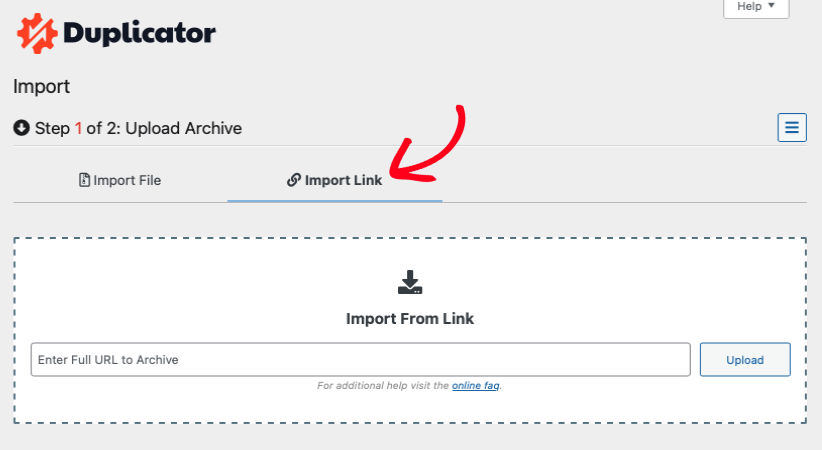 The Import Install feature facilitates a seamless installation of your Duplicator backup onto your current WordPress website.
If you're interested in exploring other installation approaches, you can also consider the Classic install method as an alternative option.