Do you want to learn how to fix broken links in WordPress?
Broken links can easily be caused by mistyping a URL or migrating to a new domain name. If you don't regularly scan your website for them, visitors may see 404 errors and quickly leave your site. Since this can harm SEO, it's important to find and fix any broken links.
In this step-by-step tutorial, we'll show you how to fix broken links after a website migration!
What Causes a Link to Be Broken?
A link can become broken because of a URL typo, moved or unavailable content, changed permalinks, HTML errors, or firewall restrictions. Broken links usually appear after moving to a new domain name or removing a web page without redirecting it properly. Another common cause is linking to an external website that deletes the linked page or shuts down altogether. 
Why Is It Important to Fix Broken Links?
It's important to fix broken links because they harm your site's User Experience (UX). When users encounter a broken link, they are more likely to leave your website without reading your posts or making a purchase. A lot of broken links can also cause Google to decrease your ranking because you're not providing valuable content for searchers. 
How to Fix Broken Links After a Migration
Even if you try to avoid them, broken links might appear on your website. To minimize any harmful effects, it's important to fix them as quickly as possible. Let's walk you through how to do this!
Step 1: Install the Broken Link Checker Plugin
Although broken links can spell doom for any website, it can be difficult to find them. Especially if your site has been around for a while, there are thousands of internal and external links for you to check. This can waste time better spent focusing on creating new blog posts or increasing product sales.
What if we told you that you could find and fix broken links in a matter of minutes? With the Broken Link Checker plugin, this is possible! Broken Link Checker is a powerful SEO tool that automatically crawls your content for broken links and provides easy ways to edit them:

Here are some helpful features that come with Broken Link Checker:
Periodical site scans every 3 days
Detects valid links, redirects, and broken links (200, 301/302, and 404 HTTP response codes)
Select which post types or custom post types to monitor
Exclude specific URLs from the broken link scans
To take advantage of these benefits, download Broken Link Checker and install it on your WordPress site. For more information, check out this beginner's guide on installing WordPress plugins.
Then, you'll need to register for an account. You can sign up for free to start scanning up to 200 internal links. For as little as $4.99 per month, you can upgrade to 1,000+ link scans. Plus, it will check for broken external links: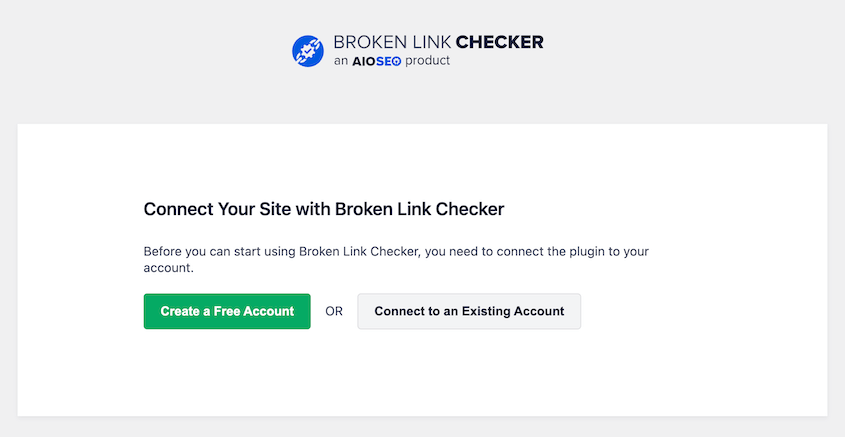 Now you're ready to find broken links on your WordPress website!
Step 2: Prevent Search Engines From Following Broken Links
To figure out where to place your content in search results, search engines will crawl pages on your site. If they find broken links, you may end up losing your hard-earned ranking. It's best to always have healthy links so that Google knows your website is a reputable source for visitors.
Right now, you might have live broken links on your site. Fortunately, you can hide these from search engines while you're fixing them.
With Broken Link Checker, visit the Settings page. Under Link Tweaks, enable the setting that stops search engines from following broken links: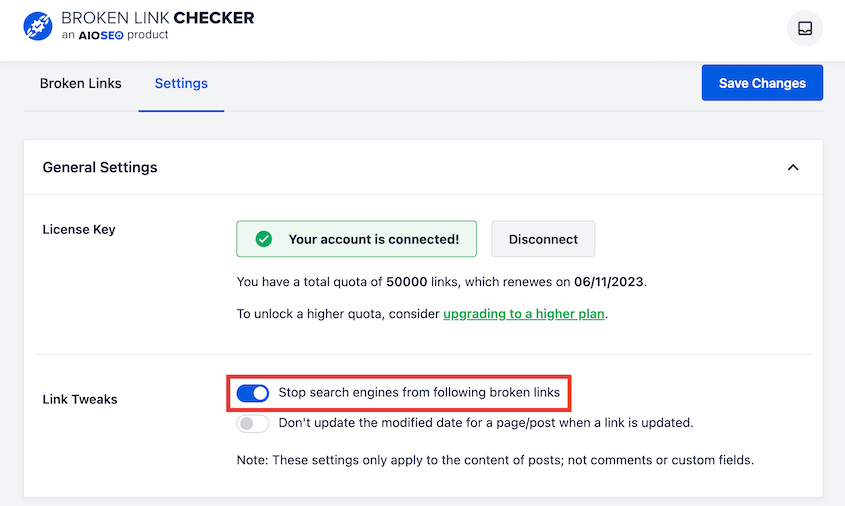 Be sure to save this change. After this, you don't have to worry about search engines finding your broken links before you can update them.
Step 3: Find and Edit Broken Links
Once you click on the Broken Links tab, you'll find that the plugin already scanned all the links on your site. Any broken links will be listed under Broken, along with the post title and anchor text: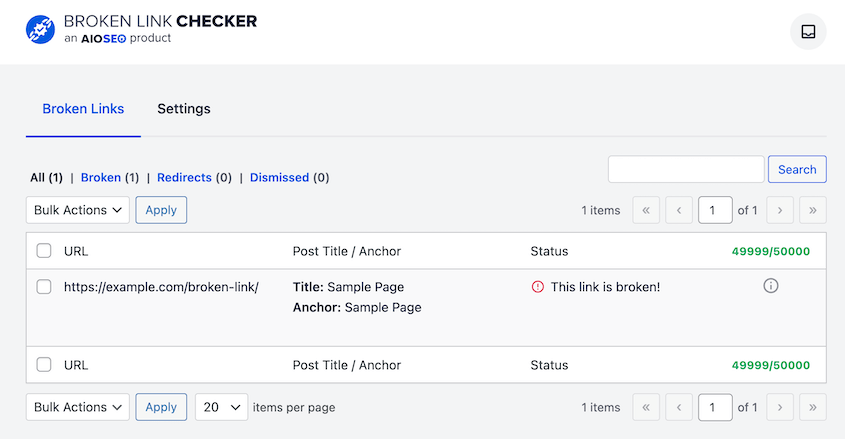 Luckily, it's easy to update these broken links. To do this, simply find the Edit URL button: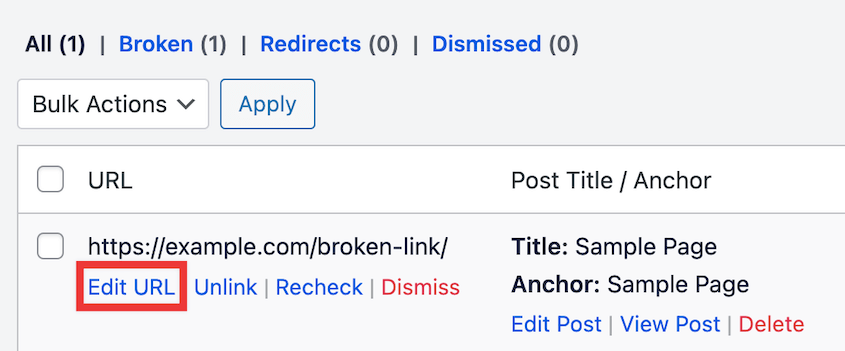 Enter the correct URL to replace the broken link. Then, update it:

After this, you'll want to double-check that the link is no longer broken. Click on Recheck and the Broken Link Checker will revisit the link with the new URL. If it redirects to a new page, the link won't have a 404 status code anymore.
If you want to remove the link altogether, select Unlink. This will completely remove the link from the page:

Another option is to dismiss the alert if the link is working. You can continue to repeat this process until all the links on your website are healthy!
How to Avoid Broken Links During a Site Migration
Broken links most often happen after migrating your website to a new domain name. If done incorrectly, your original visitors might not be able to find your new content. To make sure you don't lose any organic traffic, it's important to have a well-thought-out plan before you move.
First, it can be helpful to install a WordPress migration plugin. These tools will help you package your entire site and seamlessly move it to a different location. Duplicator Pro is the best option because it supports easy drag-and-drop migrations: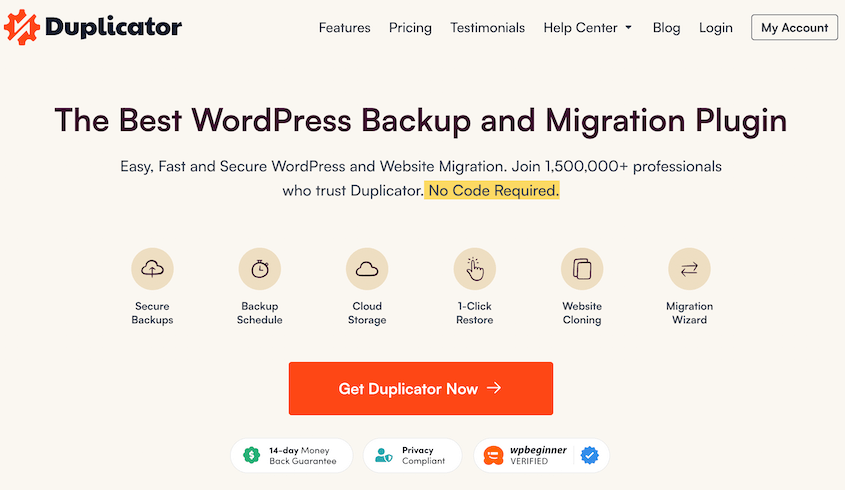 With Duplicator, you can create a package of your site. This will bundle all of your WordPress files, themes, plugins, and database information into a zip file: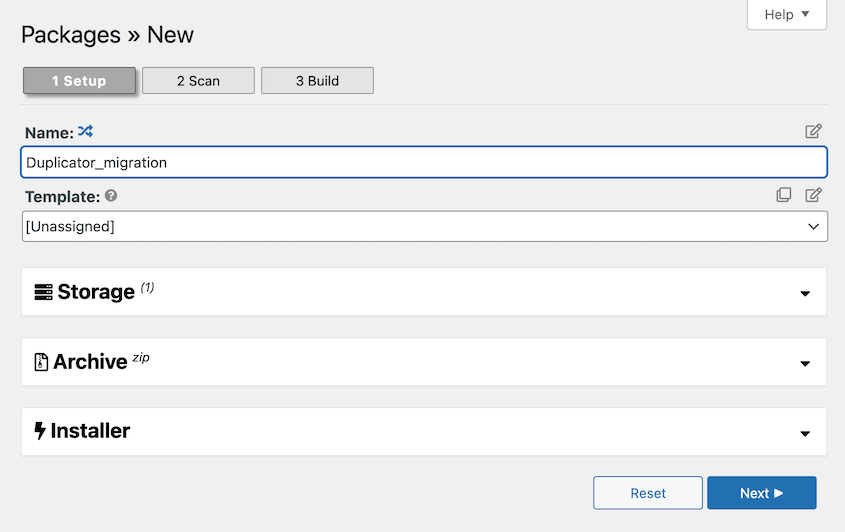 Once you build a package, download its archive file:

Then, simply install Duplicator Pro on your second WordPress installation. Go to the Import page and upload your site package: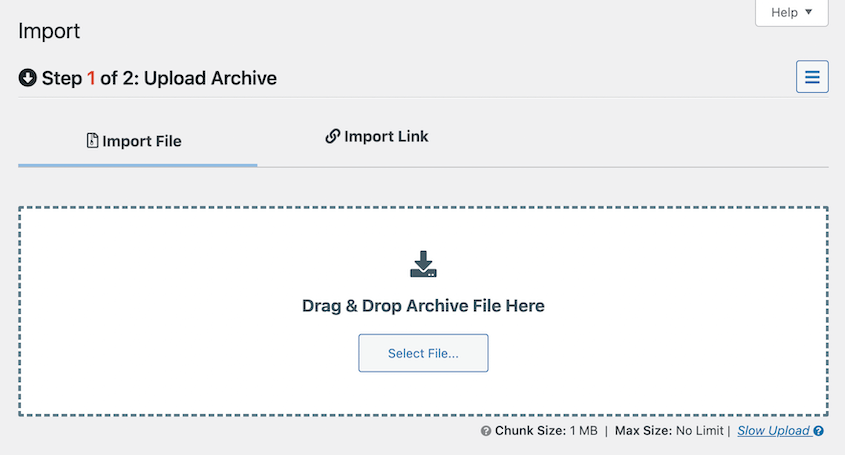 The Duplicator migration wizard will walk you through the rest of the installation!
After you move all of your content, you can redirect your entire site using All-in-One SEO. Using this plugin's Redirection Manager, you'll relocate your site and avoid any broken links: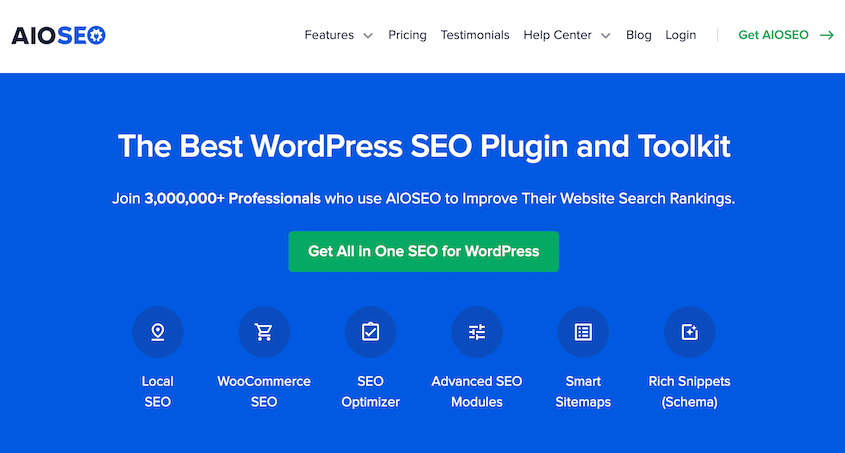 Head over to AIOSEO » Redirects » Full Site Redirect. Enable the Relocate site option: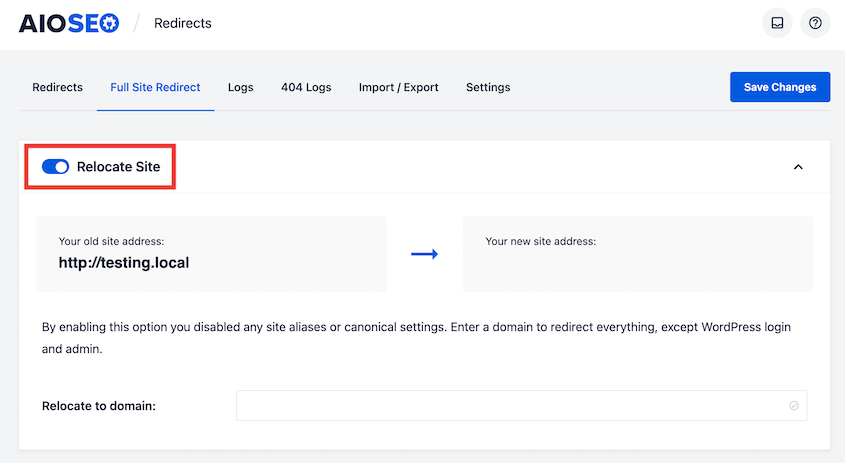 Enter your new domain in the text box and save your changes. For more details about preventing broken URLs during a migration, check out our guide on how to migrate a site to a new domain name!
Frequently Asked Questions (FAQs)
Now that you've fixed broken links, let's answer some questions about them!
What do broken links mean for SEO?
Broken links can harm Search Engine Optimization (SEO). When users view a 404 error page instead of the content they expected, they will likely leave your website. This high bounce rate can tell Google to decrease your SERP rankings.
What is the difference between a broken link and a 404 link?
A broken link is a link that doesn't lead to the content that a user clicked on. Because of this incorrect URL, the user will often see a 404 Not Found error.
Does Google penalize for broken links?
Google may push your website lower in search results if it finds enough broken links. This can inform the search engine that you're not regularly updating content and providing helpful information to searchers.
How do I remove broken links from Google search?
You can remove broken links from Google search by installing Broken Link Checker. Then, enable the setting that stops search engines from following broken links. This will prevent crawlers from scanning any of your site's URLs that are broken.
How do I find and fix broken links on my website?
You can find broken links on your website using the Broken Link Checker plugin. This will give you a list of broken links, including broken internal links and broken outgoing links.
Alternatives: Google Search Console, Ahrefs, Google Analytics, Semrush, and Screaming Frog are webmaster tools that can give you a full site audit. These provide metrics about links, including crawl errors, broken backlinks, and internal dead links. However, many of these options can be expensive and not specifically designed for WordPress websites.
Conclusion
Now your site is full of healthy links instead of broken ones!
Did you accidentally cause a bunch of broken links during a site migration? Check out our tutorial on how to restore WordPress from a backup.
Do you want to migrate your website without worrying about broken links appearing? Download Duplicator Pro for a seamless migration!