Are you worried about the potential cost to migrate your WordPress site?
Migrating a WordPress site is a significant decision that can come with its fair share of challenges. With the right planning and understanding of the costs involved, you'll be on your way to a successful migration without any hassle or unexpected expenses.
In this post, we'll show you how much it costs to migrate your WordPress site!
What Does It Mean to Migrate a WordPress Site?
In a WordPress migration, you'll transfer all of your website's files, database tables, and settings from one location to another. It involves exporting the content and configurations from the original site and importing this data into a new host, server, or domain name.
Reasons for Migrating a WordPress Site
Once you first set up your website, you might never dream of moving it. However, there are many reasons you might want to migrate your WordPress site to a different area:
Upgrading your web host: If you're dissatisfied with your current hosting provider's performance, support, or pricing, you might want to upgrade. Migrating to a new web host or hosting plan can improve site speed, reliability, and overall user experience.
Website redesign: Before undertaking a significant redesign, consider migrating your site to a staging environment. This allows you to work on the changes safely without affecting the live site.
Domain name change: If you decide to change your domain name, migrating the WordPress site allows you to update all references and links to reflect the new domain.
Moving to a new CMS: Your current website framework may lack important features or flexibility. In this case, you may need to move to a new Content Management System (CMS) or website builder.
If you migrate your WordPress site correctly, you can improve your server's infrastructure, speed up your loading time, boost security, and reduce downtime. Although a migration might seem drastic and time-consuming, it can solve many problems for website owners.
How Much Does It Cost to Migrate a WordPress Site?
Whether you're switching hosting providers or starting to use a different content management system, one important question arises: How much will it cost? In this article, we'll break down the costs associated with migrating a WordPress site, so you'll have a clearer picture of the expenses involved.
Cost of Migrating to a New Hosting Provider
Often, some of the best WordPress hosting providers will migrate your website for free. However, keep in mind that you'll have to purchase a hosting plan that supports this feature.
For example, Bluehost offers free website migrations to its platform. After signing up for a Bluehost plan, the hosting service will run a compatibility check to see if your site can be successfully migrated to the new server. Then, WordPress experts will walk you through the step-by-step process of moving your data: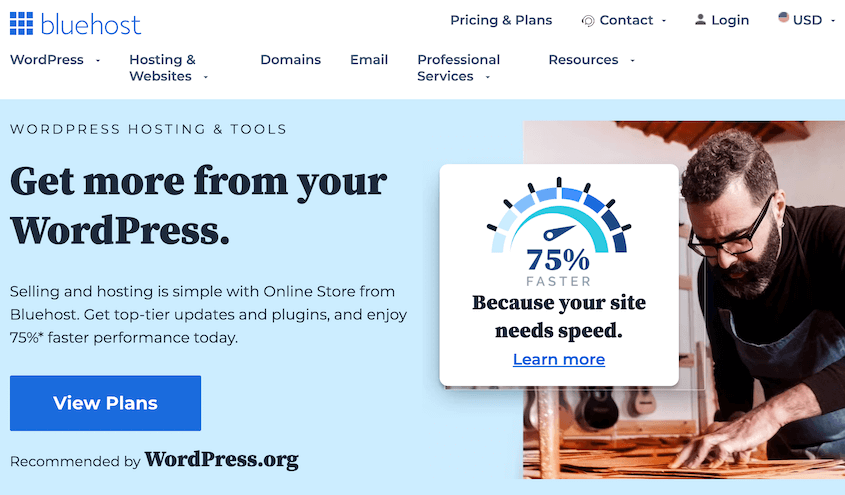 Here are some other hosting providers with free migration services:
Kinsta: free migrations for all plans, starting at $24 per month
SiteGround: free WP Migrator for as little as $2.99 per month
DreamHost: free migrations for all plans, starting at $2.59 per month
While many hosting companies offer free WordPress migration services, some may charge additional fees. The cost can vary depending on factors such as the size of your website, the complexity of the migration process, and the level of support provided by the hosting company.
Alternatively, you could use a WordPress migration plugin. These tools are specifically designed to compile your site data and move it to a new hosting provider, domain, server, or other location.
Duplicator is the best migration plugin because it has a drag-and-drop interface. Using this tool, you can package your entire website into a single zip file and then easily migrate it to a new host: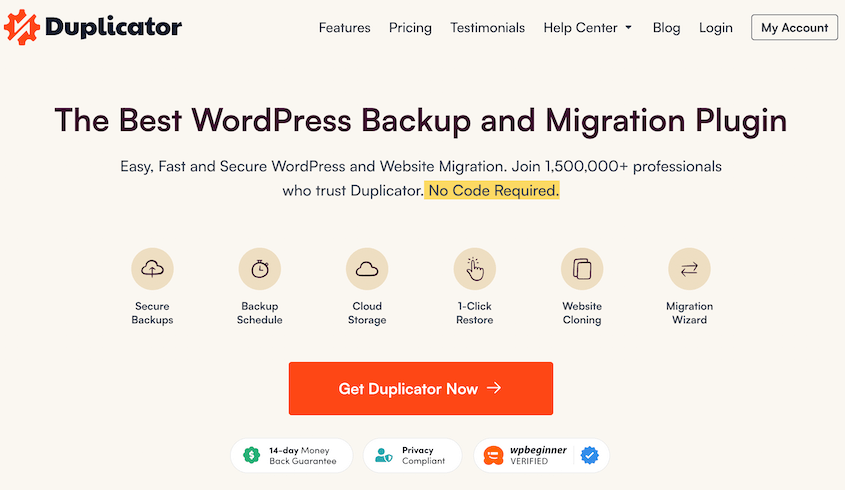 This can be a great solution if your web host doesn't include a built-in migration service. Duplicator has a free version of the plugin, and you can also upgrade for as low as $49.50 yearly.
Cost of Migrating to a New CMS
Thinking of moving away from WordPress and exploring other content management systems? The cost of migrating your WordPress site to a new CMS will depend on the specific platform you choose.
Some CMS platforms offer migration tools that simplify the transfer process. If you're migrating to HubSpot CMS, you can have your data moved for a $500 flat fee + $20 per page. However, this could take between 2 and 3 weeks.
To safely move your online store from Shopify to WooCommerce, you can use Shopify to WP. This is a free importer tool that converts your existing Shopify store into a WordPress site powered by WooCommerce: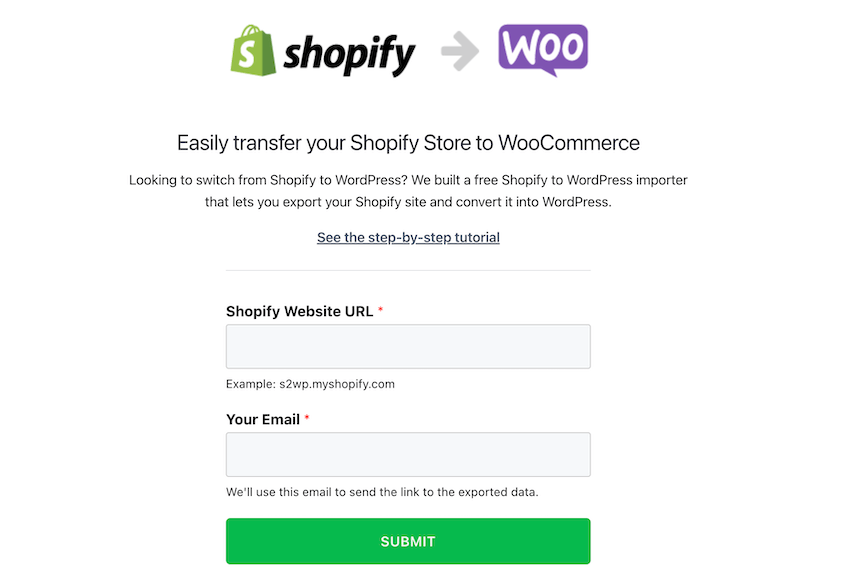 If you want your migration handled for you, you can hire a professional web developer from a platform like Codeable.io. This charges $80-120 hourly. For professional migration services like Valet.io or Fantasktic, you'll have to request a quote.
On the other hand, you might be migrating from another CMS to WordPress. Using the built-in WordPress importer, you can transfer posts and comments from platforms like Blogger, Tumblr, and LiveJournal: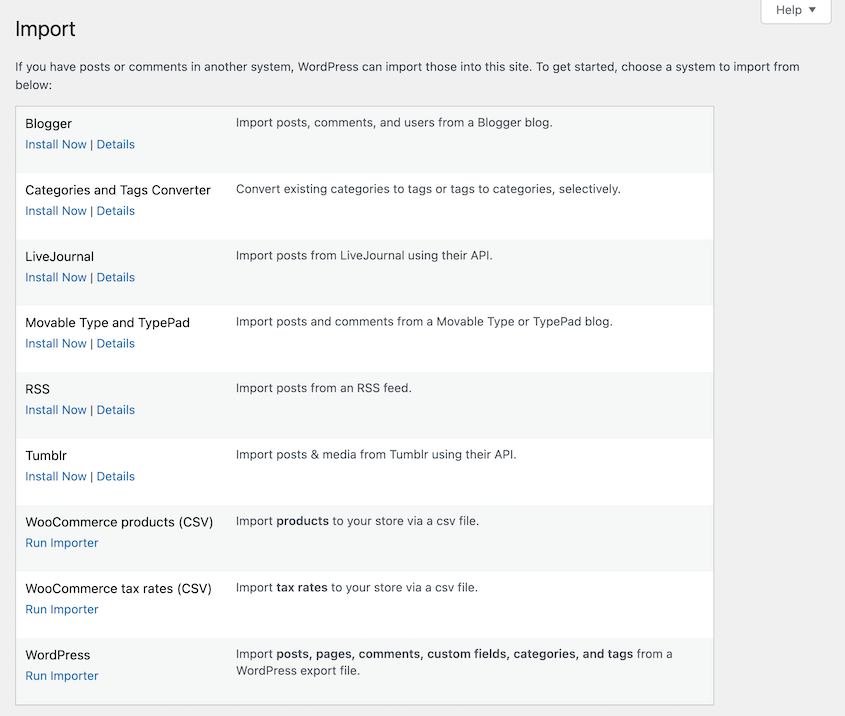 If you decide to migrate to WordPress, you'll need to purchase web hosting and a domain name. For more details, check out this helpful guide on the costs of building a WordPress website.
Cost of Migrating to a Website Builder
Website builders have gained popularity due to their user-friendly interfaces and simplified web design process. If you're migrating your WordPress site to a website builder, you'll typically encounter costs associated with the website transfer and setting up the new site.
For a website builder like Wix, you can migrate your site into the platform using the Cart2Cart app. You could also manually export your products as a CSV file and upload them into Wix.
If this sounds too difficult, consider hiring a professional on Wix Marketplace. You can contact a freelancer and determine if their rates fall within your budget. Most site migrations fall within $200 to $1,000 depending on the size of the project.
Cost of Migrating to a New Domain Name
Do you plan on rebranding your WordPress site with a new domain name? You'll need to know exactly how much it costs to make this transition.
To buy a new domain name, you'll probably need to spend between $9 to $14.99 per year. The exact cost will vary depending on which domain registrar you decide to use. Plus, domain extensions can adjust this pricing.
Often, it can be more affordable to get a new domain as you move to a new host. When you register a domain with Bluehost, it'll be free for the first year.
For just a domain name, you can use a registrar like Domain.com. Domains with a ".com" extension cost $10.99 for the first year. It'll cost $21.99 per year for renewal.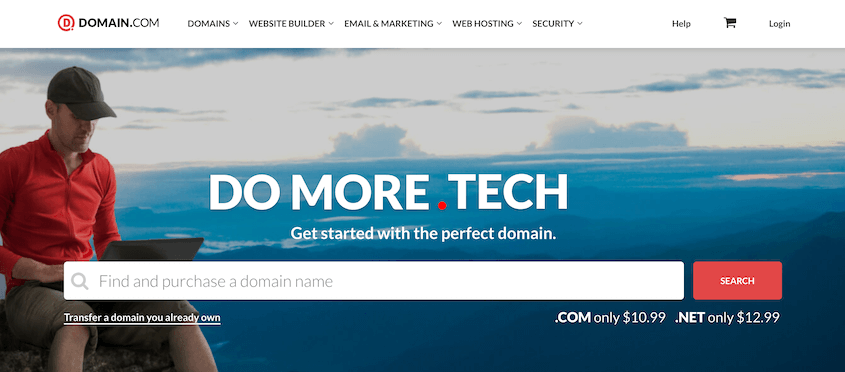 Once you buy a domain, you'll need to associate it with your existing website. If you set up the domain with a fresh WordPress installation, you can use Duplicator Pro to migrate your website. Simply create a package of your old website and then import it into the new website: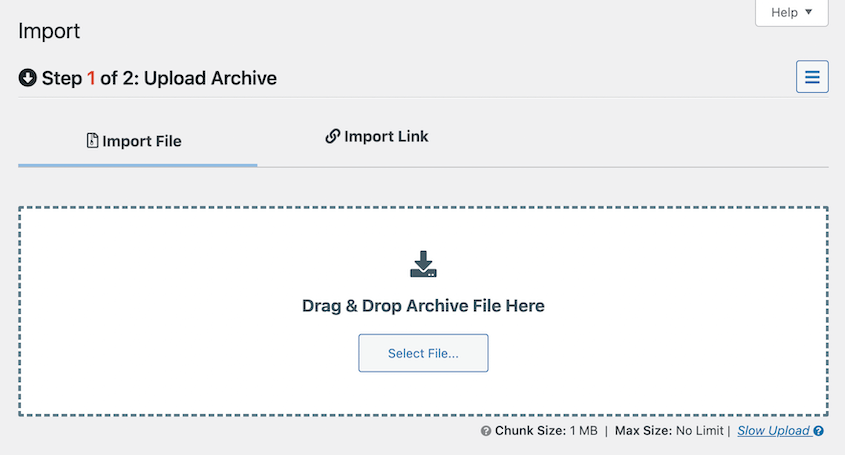 To see a step-by-step guide on domain migration, check out our tutorial on how to migrate a WordPress site to a new domain!
Cost of Migrating to a Local Server
By migrating your site to a local server, you'll have a private copy that you can use for testing, development, updates, redesigns, and much more. To set up a locally hosted website, you can use a local server environment. All of these options can be downloaded for free:
Once you decide which local software package to use, you'll need to create a locally hosted website and transfer a copy of your original site into it.
As we mentioned earlier, Duplicator Pro is a flexible migration tool that is capable of moving your website to a variety of new locations. Using the free version, you can build a full backup of your site and download both files: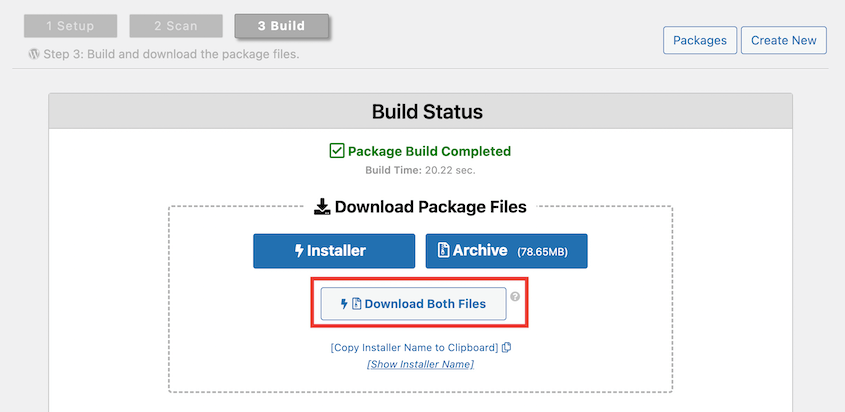 Then, open your local site's files in a File Transfer Protocol (FTP) client like FileZilla (also a free tool). Empty the public_html folder and upload your installer and archive files:

Lastly, you can go to yourdomain.com/installer.php in a new browser window. This will take you to the Duplicator migration wizard: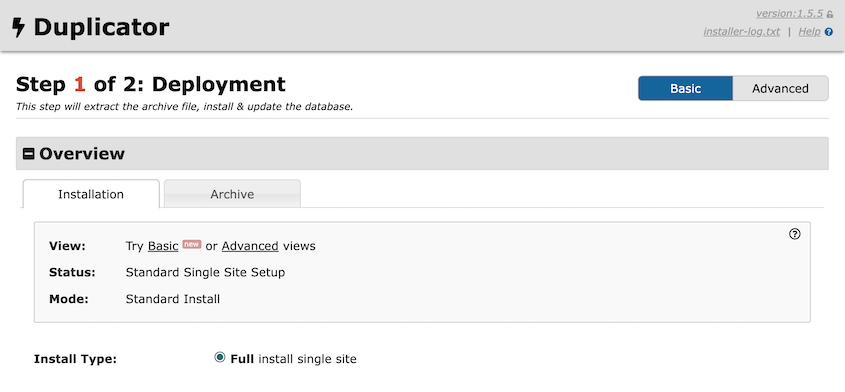 If you want to migrate your content in fewer steps, be sure to install the premium version of Duplicator on the local site. Next, use the Import tool to upload the archive file. This will prevent you from having to use an FTP client.
By upgrading to Duplicator Pro for only $49.50 per year, you'll also get a backup tool. Along with migrations, you can set up automatic backups and cloud storage integrations to make your WordPress maintenance tasks much easier.
Frequently Asked Questions (FAQs)
Does WordPress offer free migration?
WordPress itself does not offer a built-in free migration feature. However, many web hosting companies provide free migration services as part of their hosting plans, allowing you to go from one host to another without incurring additional costs. Additionally, there are migration plugins available that offer free versions with basic migration functionality.
How do I migrate my WordPress site for free?
You can migrate your WordPress site for free using Duplicator. This powerful WordPress migration plugin can help you package your entire WordPress site into a single zip file, including all files, database tables, themes, plugins, and media files. You can then transfer this package to your new hosting provider or server, making the migration process quick, efficient, and cost-free.
Alternative: All-in-One WP Migration is another basic free WordPress plugin for migrations. You can also purchase add-ons to increase the WordPress upload limit and migrate Multisite networks.
What are the risks of website migration?
Some potential risks of website migration include data loss or corruption, temporary downtime that could affect user experience and SEO rankings, and broken links. It's crucial to plan the migration carefully, back up your data, and have a recovery point in case any issues arise.
Does migrating a website affect SEO?
Migrating a website can potentially impact SEO if not executed properly. Issues such as broken links, changes in URL structure, missing redirects, or content duplication can negatively affect search engine rankings and organic traffic. However, by reducing downtime, implementing 301 redirects, and updating sitemaps, it is possible to have a smooth transition that maintains or even improves SEO performance.
For more details, check out our complete guide to SEO migration.
Conclusion
We hope you now have a good idea of how much your WordPress migration will cost!
Is your current website struggling with poor loading performance or security breaches? It may be the perfect time to optimize your site! Here are some simple ways to clean up your WordPress site.
Are you looking for a cost-effective tool to migrate your WordPress website? Save money and time by using Duplicator Pro, an affordable and beginner-friendly migration plugin!