Ensuring your website's security involves secure storage for backups. Duplicator Pro simplifies this process by creating and automating transfers. It supports multiple providers: Amazon S3, Backblaze B2, Google Cloud, Dropbox, Google Drive, and more, including FTP, SFTP, and local servers.
Ready to automate your backup transfers? Let's explore backing up to Dropbox, with similar procedures for other storage options.
Connect Dropbox to Duplicator Pro
By default, Duplicator will save your backups to your local server. If you want to start using cloud storage options like Dropbox, you'll need to connect your third-party account.
First, go to Duplicator Pro » Storage. Here, you'll see the local storage option. To add Dropbox, click on Add New:

You can Name the storage location and add Notes if needed:

Under Type options, select Dropbox and click on Connect to Dropbox button:

Now, you'll see new steps for Dropbox account connection. Click on Authorize Dropbox to open Dropbox in a new tab:

You can now Sign in to your Dropbox account or create a new one: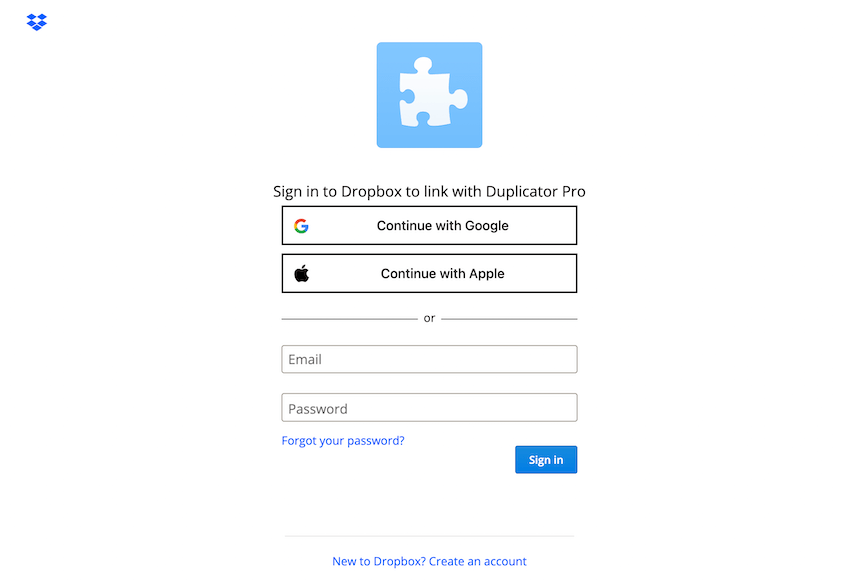 After you're logged into your account, you'll be prompted to authorize the connection. Simply hit Allow to let Duplicator make changes to your Dropbox account: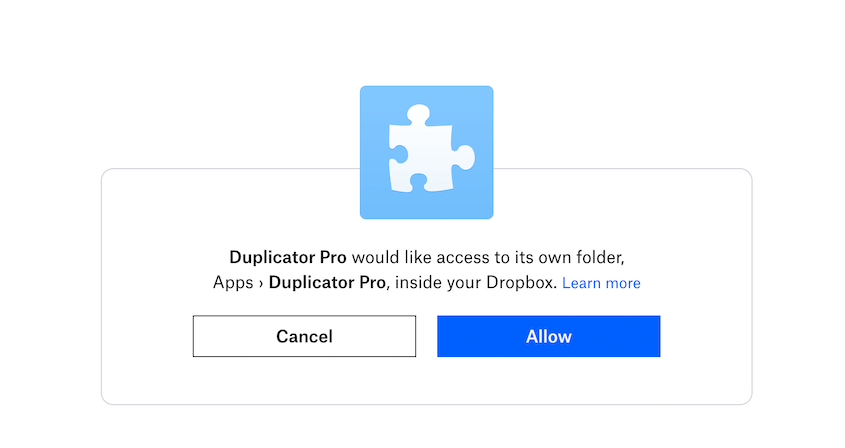 Dropbox will generate an authorization code. Copy the code and go back to Duplicator Pro setup: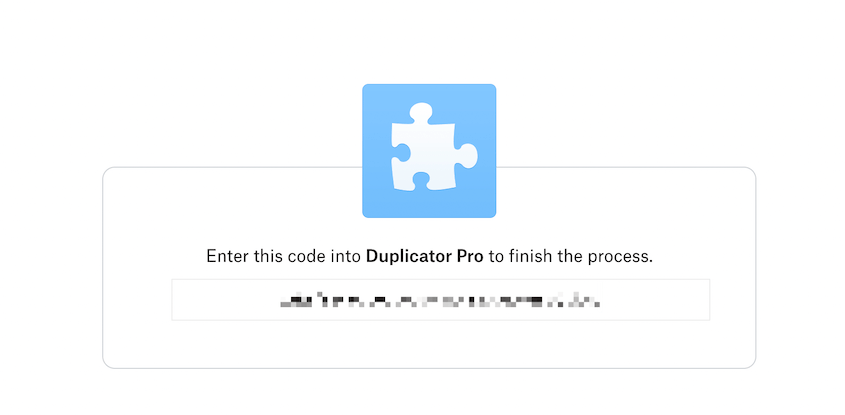 Under Step 2 of the Authorization section, paste the authorization code. Then, click on Finalize Setup:

Create an Instant Package
You are now all set to create a cloud backup of your site. To do this, navigate to Duplicator Pro » Packages » Create New: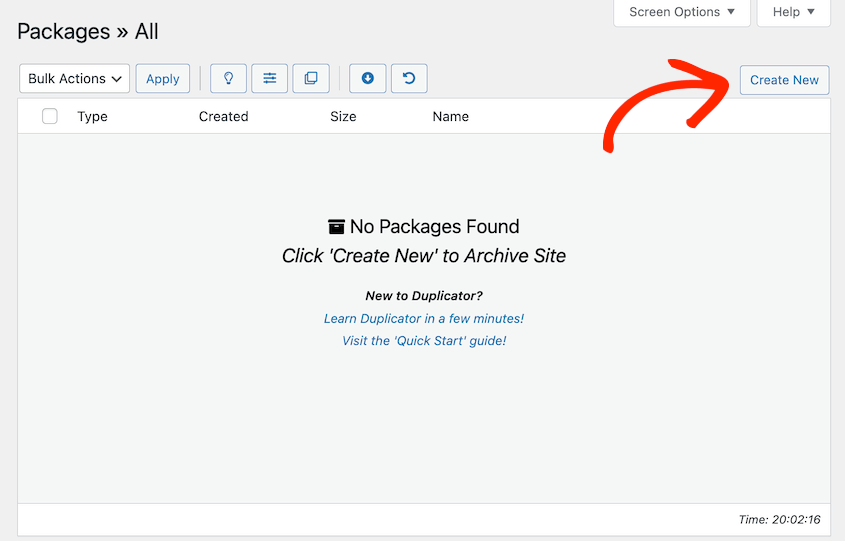 Set a unique name or Duplicator will automatically generate one using your site's name:

Under the Storage section, you'll see all the cloud storage options connected to your site. To backup your package, select it:

After you click Next, Duplicator will scan your site and notices if there are any issues: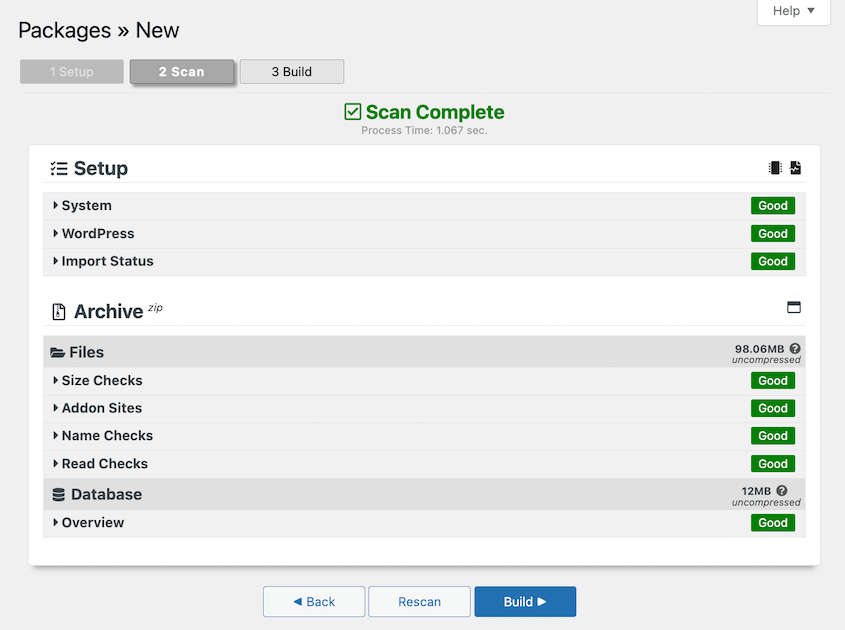 To finish your backup, click on Build. This way your package will be built and transferred to Dropbox.
You can then use the files to restore the website using the Classic install or the import install methods. This process can also easily be replicated with all the other cloud storage types.
Duplicator Pro's Storage feature is a vital component for enhancing your website's security. Beyond facilitating backup transfers to the cloud, Duplicator Pro empowers you to automate this process seamlessly via the Scheduled Backups.