Do you want to learn how to back up your WordPress Multisite network?
Using a plugin like Duplicator Pro, you can easily back up a Multisite without having to manually export your files or database. This can successfully keep all your subsites secure and error-free.
In this tutorial, we'll show you how to back up WordPress Multisite!
Potential Challenges When Backing Up WordPress Multisite
If you manage multiple WordPress websites, you might want to consider setting up a Multisite network. Essentially, this will allow you to control different WordPress installations from a single dashboard. 
In a Multisite, there will be one main site with many subsites in its network. These will be either subdomains or subdirectories. If you're a developer, a network can centralize all of your clients' sites in one place.
Like with any website, it's important to back up a Multisite network. Since all of your sites are connected, a cyber attack will affect every subsite. To boost your security, consider creating frequent backups.
A backup is a saved copy of your WordPress database and files. Having a backup will ensure that you can restore your network after any devastating errors, hacks, data loss, or other problems.
However, backing up a Multisite can come with some challenges. Usually, the easiest way to back up a WordPress site is to install a backup plugin. Unfortunately, not every plugin is compatible with network setups.
Plus, many WordPress backup plugins aren't built to handle Multisite networks. Rather than just backing up a single site, it'll have to save data from multiple subsites. You can add as many subsites as you want, so this means there may be hundreds or even thousands of websites to back up.
It can be challenging to back up a Multisite, but it's not impossible. By finding the right plugin, you can easily create backups for your entire network. This will ensure that every subsite's data is secure.
How to Back Up WordPress Multisite
When you want to create a Multisite backup, you don't have to manually download each subsite's database and core files. Let's walk you through an easier way to back up your network!
Step 1: Install Duplicator Pro
As we mentioned earlier, not every plugin is capable of handling Multisite networks. Fortunately, Duplicator Pro is a powerful backup solution that is perfect for this task. With Duplicator, you'll be able to migrate, clone, and back up a WordPress Multisite: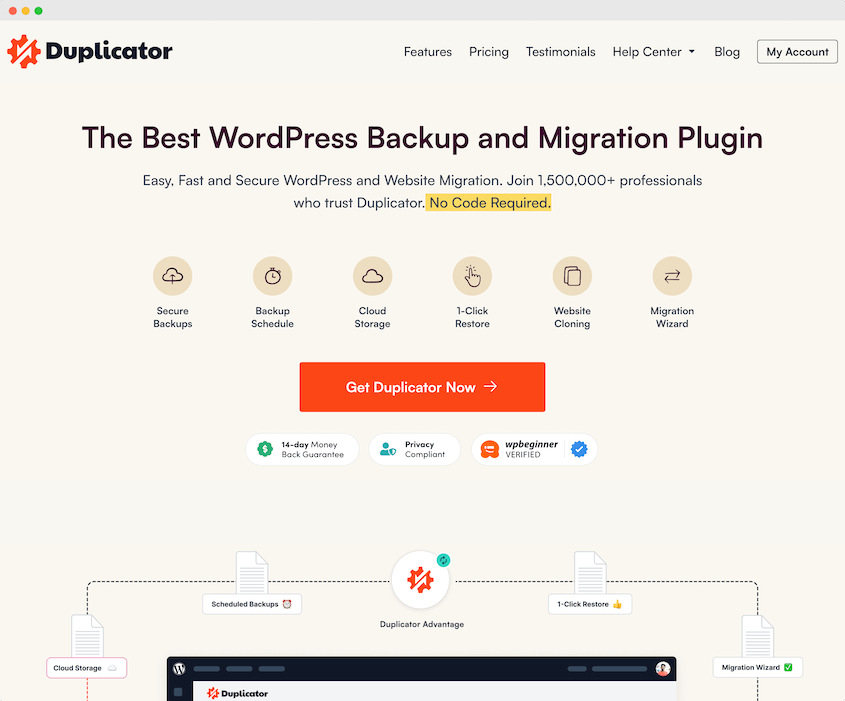 To get started, you'll need to choose a subscription for Duplicator Pro. Although there is a free version of the plugin, Duplicator Pro adds support for Multisite.
After your purchase, be sure to copy your license key. Then, open your network administrator dashboard. Here, go to Plugins » Add New and upload Duplicator:

Now head over to the Installed Plugins page. Underneath Duplicator Pro, hit Network Activate:

Lastly, visit Duplicator Pro » Settings » Licensing. Be sure to paste the license key that you copied earlier: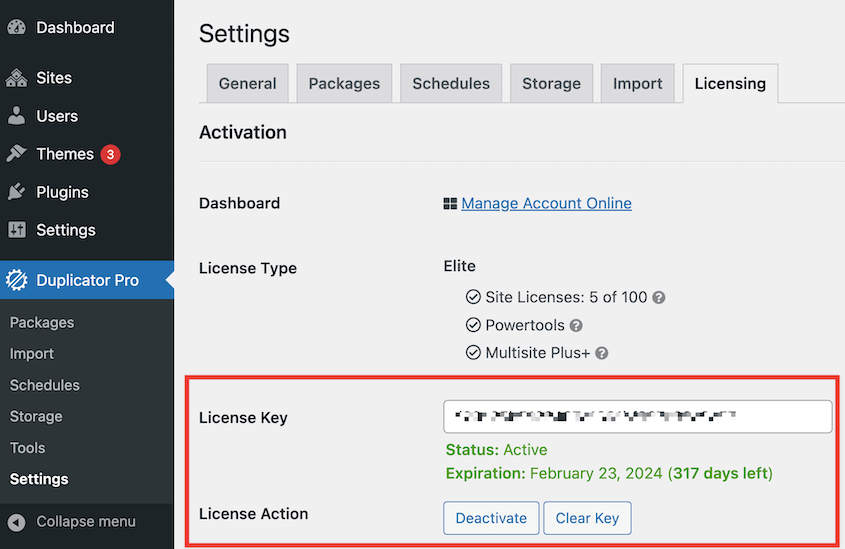 After this, Duplicator Pro will be fully set up!
Step 2: Create a Package
For the next step, you'll package all of your network's data into a single zip file. This can easily be saved as a backup or migrated to a different location.
To create a package, navigate to Duplicator Pro » Packages » Create New: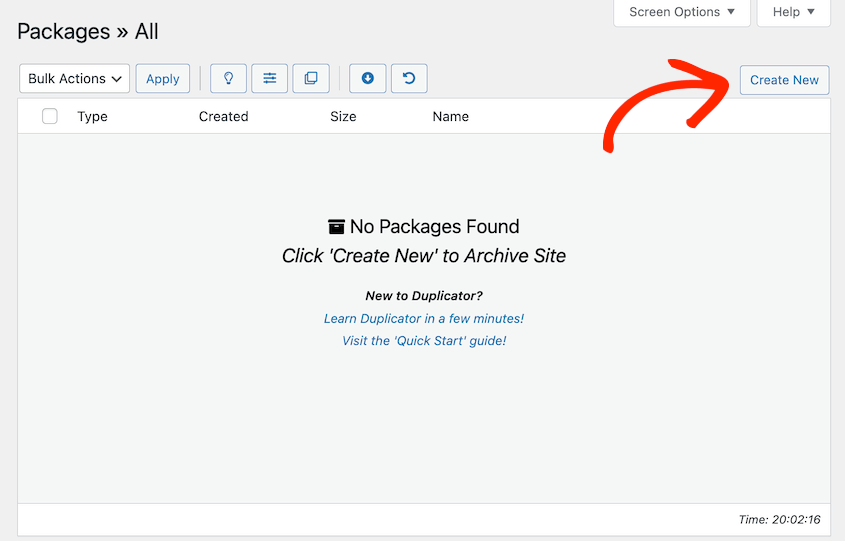 At the top of the page, name the package. Then, select where you want to store the backup: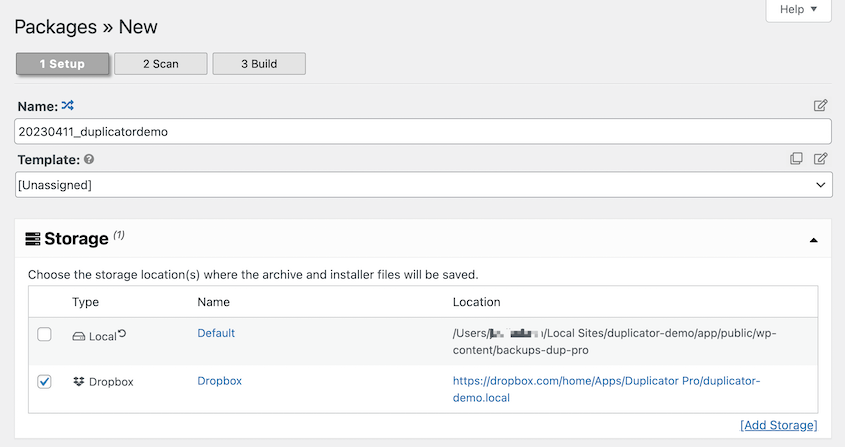 By default, Duplicator will save backups on your local server. However, you can add a cloud storage location like Dropbox, Google Drive, Amazon S3, or OneDrive. By saving your backups off-site, you won't put as much strain on your hosting plan.
One part of the backup package is the archive file. This contains all of the files and database tables for your WordPress network. If you want to exclude an individual site from the backup, click on the Multisite tab: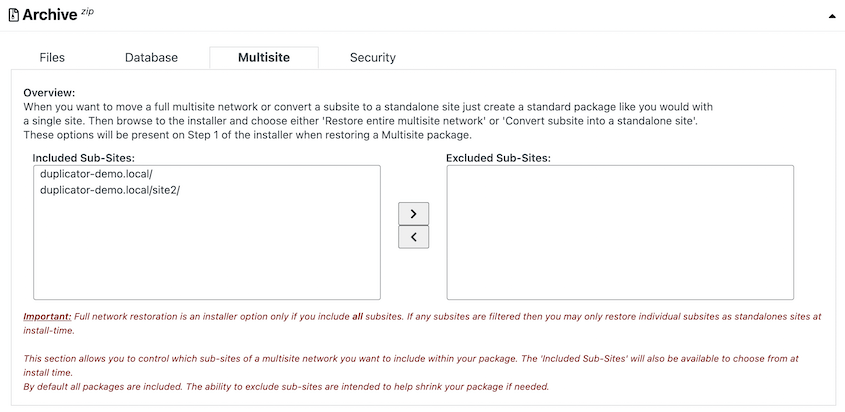 To remove a subsite's data from the build, move it into the Excluded Sub-Sites box. However, don't make any changes if you want to take a complete backup of your entire Multisite network.
Tip: If you have a budget host or a larger Multisite installation, your server may time out before it can fully package your network into a backup. Duplicator can avoid this problem by creating a custom archive format called DupArchive. To switch your ZIP archive file into a DupArchive, check out our guide on moving a large WordPress site.
After you hit Next, Duplicator will scan your Multisite network. Be sure to review any notices before building your backup: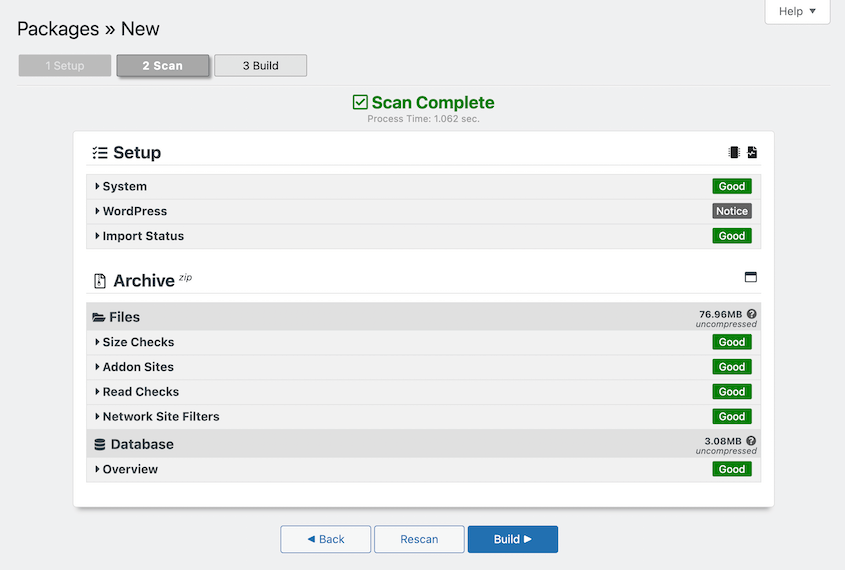 To save your backup, go to the Packages page and hit Download » Both Files:

This will save both the archive and installer files to your computer. If you can't access your dashboard, you can upload these manually to cPanel or a File Transfer Protocol (FTP) client.
Step 3: Set a Recovery Point
One easy way to restore a saved backup is to set a recovery point. Put simply, this will tell Duplicator that you want to restore your website to a certain point.
Unlike other WordPress backup plugins, Duplicator Pro gives you a recovery URL that leads to a streamlined installer to quickly get your site back online. You can use this even if your website is down, ensuring you can get your site up and running after an unexpected error.
To set your first recovery point, find the package you just created. Expand it using the arrow on the right-hand side. Then, click on Recovery Point: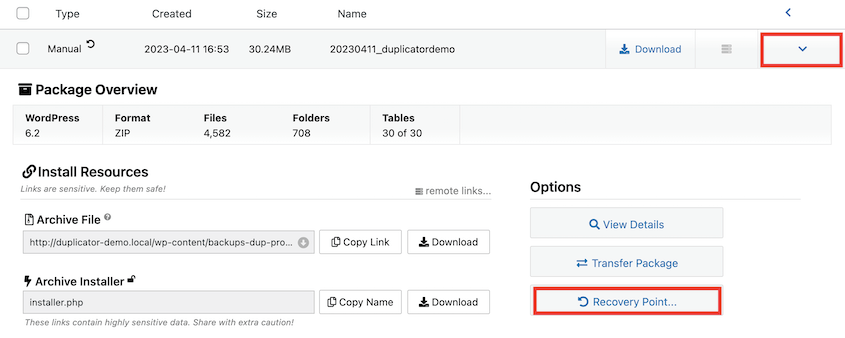 In the pop-up window, choose Set to Recovery Point. This will assign the package as the most recent healthy version of your site: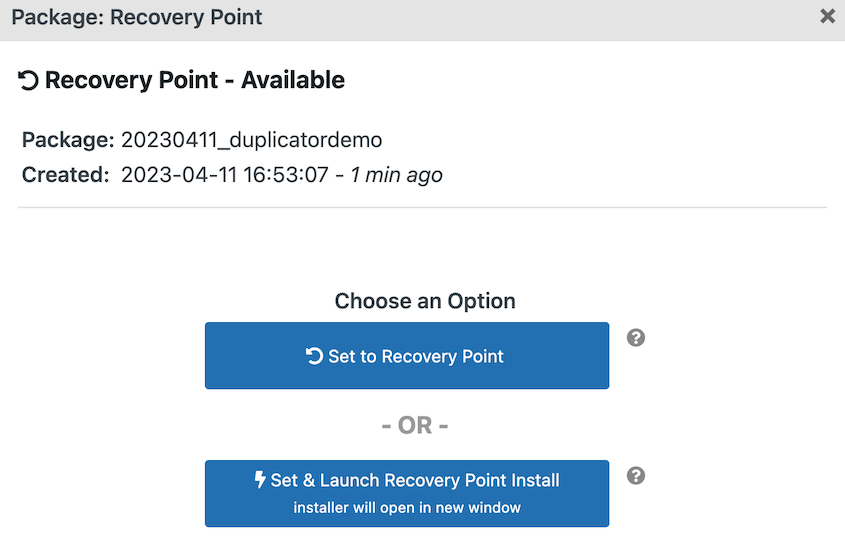 Next, locate the circular arrow icon next to your package's name. Click on this to automatically copy your recovery URL:

It's best to save this URL in a safe location. Whenever something goes wrong on your WordPress website, simply paste it into a new browser window: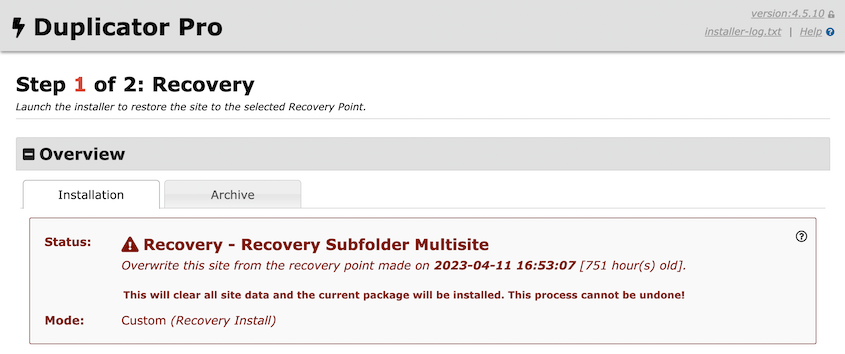 To restore your Multisite, simply follow the step-by-step recovery wizard. This allows you to access an error-free version of your network again!
Step 4: Set Up Automatic Backups
We'd recommend backing up your network regularly to prevent any unexpected errors or hacks. Although you could create manual backups every time you need one, this can waste your time as a network admin. Often, a better solution is setting up an automatic backup schedule.
Having automated backups can give you a hands-off security solution for your network. You can sit back and allow a backup plugin like Duplicator to handle your backups on a pre-set schedule.
To automate your backups, find Duplicator Pro » Schedules » Add New: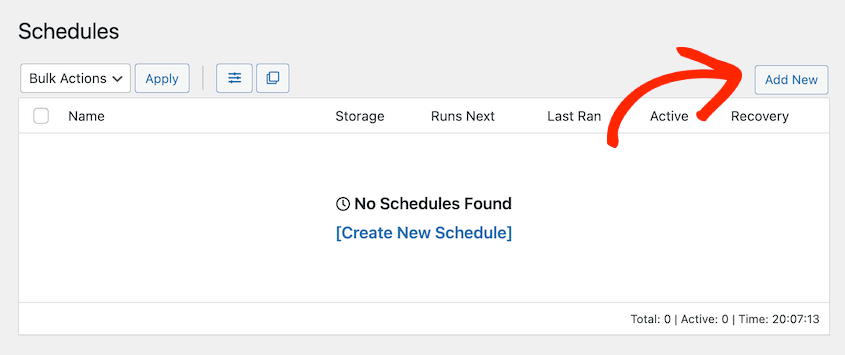 You can then name your new backup schedule. Next, feel free to select a Package Template or create a new one. This simply customizes what data is saved in the backup:

Now you can choose where your backups will be stored. Next to Storage, you'll see all of the storage locations you've already enabled:

If you'd like a different third-party storage location, you'll need to go back to Duplicator's Storage page. Here, you can connect any of the following cloud storage and API options:
Amazon S3 Direct
Amazon S3 – Backblaze B2
Amazon S3 – 3rd Party
Dropbox
Google Drive
OneDrive
FTP
SFTP – SSH
Once you select a storage location, it's time to set a time for your schedule. First, choose between hourly, daily, weekly, or monthly automatic backups: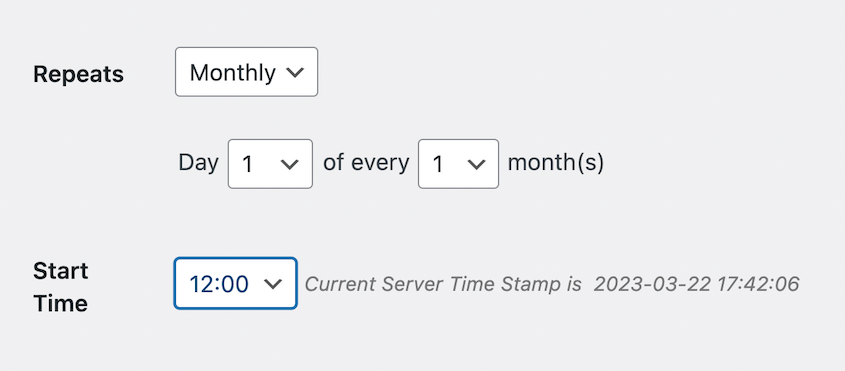 Lastly, you can select a custom Start Time. This will start the backup process whenever you'd like.
At the bottom of the page, check the box next to Enable this schedule. Then, save it: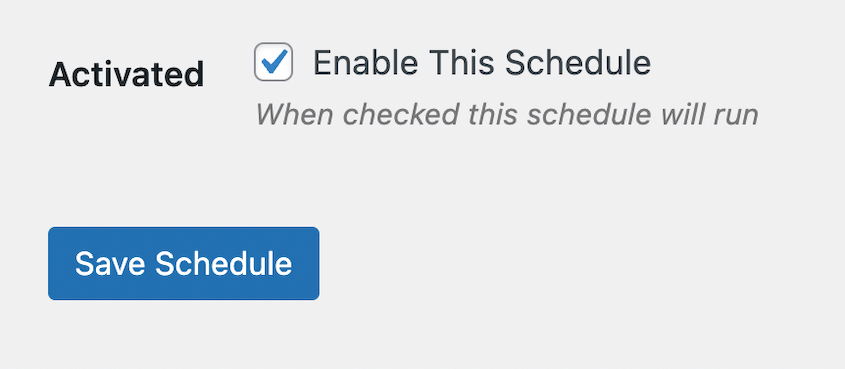 Now Duplicator will automatically create new backups on its own! You won't have to worry about losing any data from your network.
Frequently Asked Questions (FAQs)
What is the best way to back up WordPress Multisite?
The best way to back up WordPress Multisite is to install a backup plugin like Duplicator Pro. This tool allows you to create full backups of your network. Plus, you can even migrate subsites out of your network as standalone new sites.
Alternative: UpdraftPlus is another plugin that can back up or migrate WordPress Multisites. However, you'll only be able to back up one subsite at a time. Likewise, you can't restore your network all at once. 
How do I move a single site to a Multisite network?
You can move a single WordPress site into a Multisite network by creating a Duplicator backup on the original site and downloading the generated archive file. Then, open your Multisite network and go to the Import page. Drag and drop the single site's archive file into the import box and follow the step-by-step wizard to complete the installation. 
For more details, check out our guide on how to migrate WordPress multisite!
How do I back up my WordPress site manually?
You can back up your WordPress site manually by downloading your root directory with an FTP client or cPanel. Using phpMyAdmin, export your database. Save both of these files in a safe location so that they can be reuploaded to your server in the case of an emergency. 
Conclusion
You'll now have everything you need to back up your Multisite!
While you're here, you may also like these extra WordPress tips and tricks:
Are you looking for a backup plugin that can handle Multisite networks? Download Duplicator Pro to easily create manual and scheduled network backups!